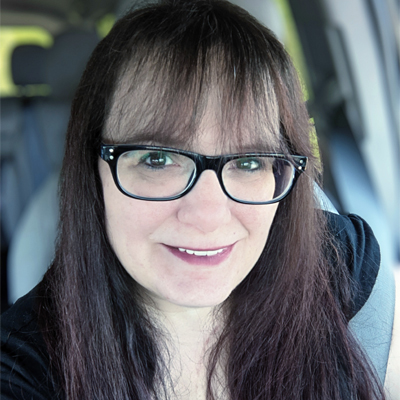 Where do you call home?
We are always moving around so home for me is where I lay my head down at night – currently that place is a small town in the country of Pennsylvania.
Tell us a little about your family…
I a mother to three children, who are the reason for my graying hair and why I probably look older than I should! We have a black hairless cat named Jasper, which you might see in my layouts as he thinks he is one of my children!
When did you join Sweet Shoppe Designs & what's your favorite thing about being a member of the team?
I joined in 2008, but didn't become active until several years later when I officially made SSD my digi home.  One of my favorite things about being a member on the team is the encouragement that you will find among one another.  You aren't just another member of a team, but you are part of an amazing family!
Where do you find inspiration for your pages?
The gallery!!  I love being in the gallery and seeing how people shadow their elements, cluster (always bettering myself with both of those – shadows and clusters), even down to their composition and what they are scrapping inspires me!
What are your must-have digi-scrap supplies and what kind of gear do you use for scrapping & photography?
I'm a pc user using an older version of Photoshop – CS6 to be exact.  As far as must have for digi-supplies, a page for me does not seem complete if it doesn't have at least 1-3 flowers on it.  I really struggle calling a layout complete if it doesn't have paint on it and lately I've been loving the use of wordy bits on my layouts.  My photos usually come from either my Nikon D3200, however lately I've been using my Google Pixel 4a phone because the quality of the photos are just as good as my DLSR and I always seem to have my phone with me while out and about.
What is something we may not know about you?
You wouldn't know based off of my social interactions online, however I'm a terrible introvert and actually quite shy around people.  When you first meet me, I'm the quiet one off in the corner observing and getting to know the room based of everyone else's social interactions.  Once I'm comfortable, then I'll become chatty however it doesn't last long as I do need my time to recharge from all the interactions.