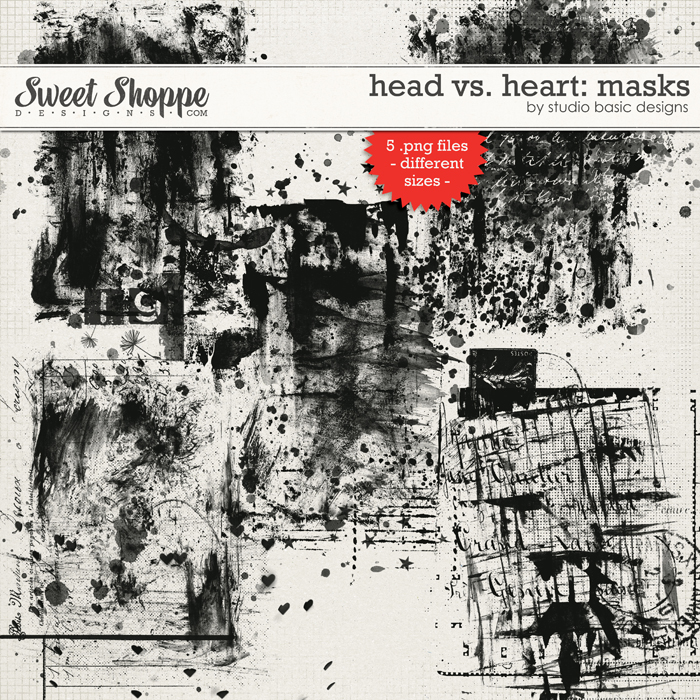 CLICK HERE to save $$$ when you buy the bundle!
"Head vs. Heart: Masks" is a collection of deliciously messy masks by Studio Basic Designs, created to add a little drama and passion to your pages!
These masks perfectly complement "Head vs. Heart", Studio Basic's digital scrapbooking kit created to empower you to scrap or journal about any choices that have to be made, or maybe about the things that are bugging you - encouraging you to discover that happy balance between your sensible head and sentimental heart!
The "Head vs. Heart: Masks" pack contains a total of 5 creative masks, saved as individual .png files.