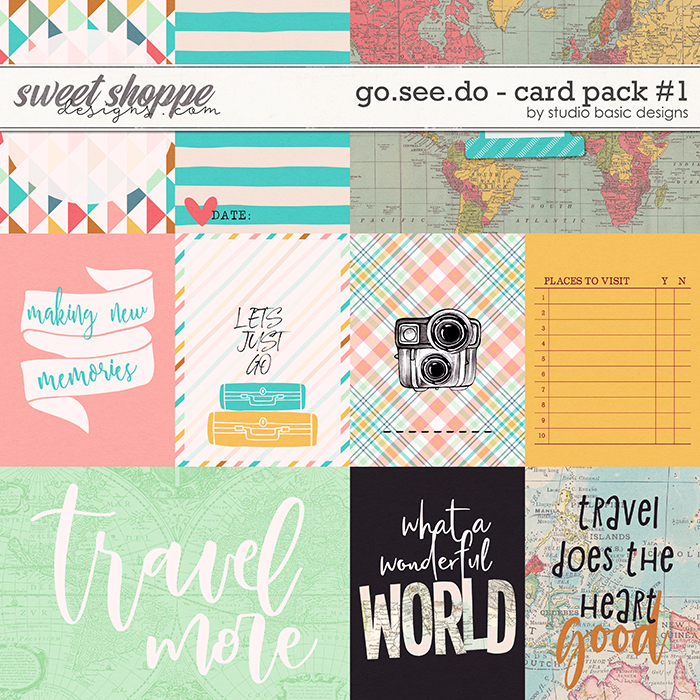 CLICK HERE to save $$$ when you buy the bundle!
A digital scrapbooking card pack by Studio Basic Designs, 'Go.See.Do – Card Pack #1' is sure to become a big part of your go-to collection for scrapping about any vacation or destination - whether you're adventuring in the backyard with the kids, driving cross-county for a weekend or flying long-haul for the holiday of a lifetime!
The 'Go.See.Do – Card Pack #1' pack contains a total of 10 cards (specifically 8 3x4 and 2 6x4 cards), saved as individual .jpeg files and ready to print .pdf sheets.
Look out for more exciting additions to the 'Go.See.Do' collection, coming soon and exclusively from Studio Basic Designs!