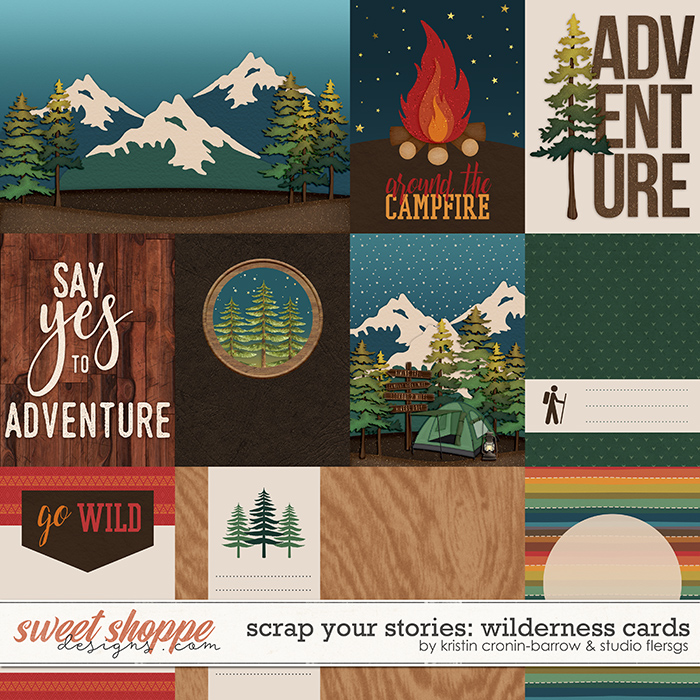 CLICK HERE to save $$$ when you buy the bundle! A digital scrapbooking pack by Studio Flergs & Kristin Cronin-Barrow.

Scrapping your last camping trip was never so much fun! This latest kit in the Scrap Your Stories collection from Flergs and Kristin will have you ready to pack your tent and put on your hiking shoes just for the photo opportunity! With outdoorsy, earthy colors and elements that include butterflies, flowers, a compass, campfires, and word strips, you'll have everything you need for beautiful pages of hikes, scouting trips, geocaching and more. Get outside--then scrap those stories!

8: 3"x4" cards & 2: 6"x4" cards in both orientations. Saved in JPG format & will work with the Project Life app.

Some Creative Team pages in the detailed images may contain elements not included in collection, please check the detailed description of what is included.