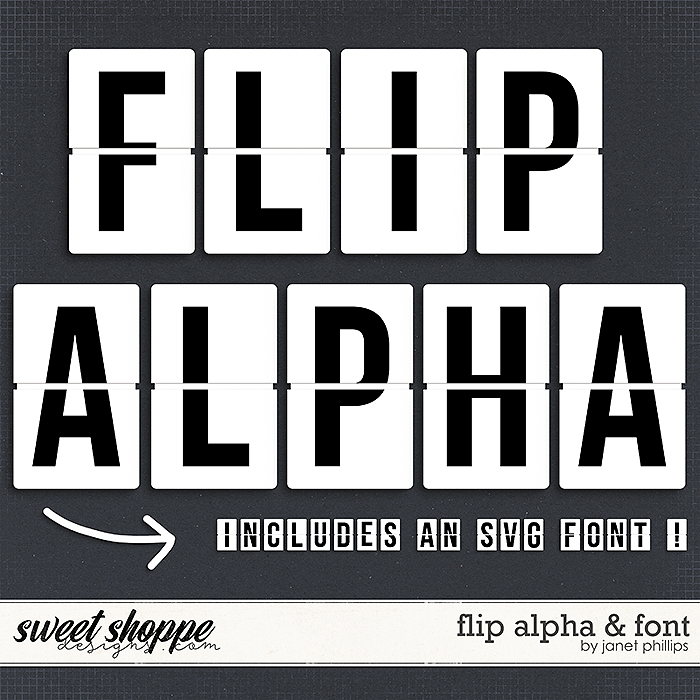 Cue the mid-century vibes with this adorable and fun alpha and font by Janet Phillips

This set includes a full alpha set with individual pieces being 4x6.5!

Also included is am OTF SVG font (a fairly new technology). Please note that these type of fonts are only usable in Photoshop CC2017 and newer. It will not work in older versions. Also, on a PC, the font will not show up in the font programs, but when you open Photoshop CC 2017+, it should be visible.

Font doesn't work on your computer/program? No worries! The full .png alpha set works just as expected!