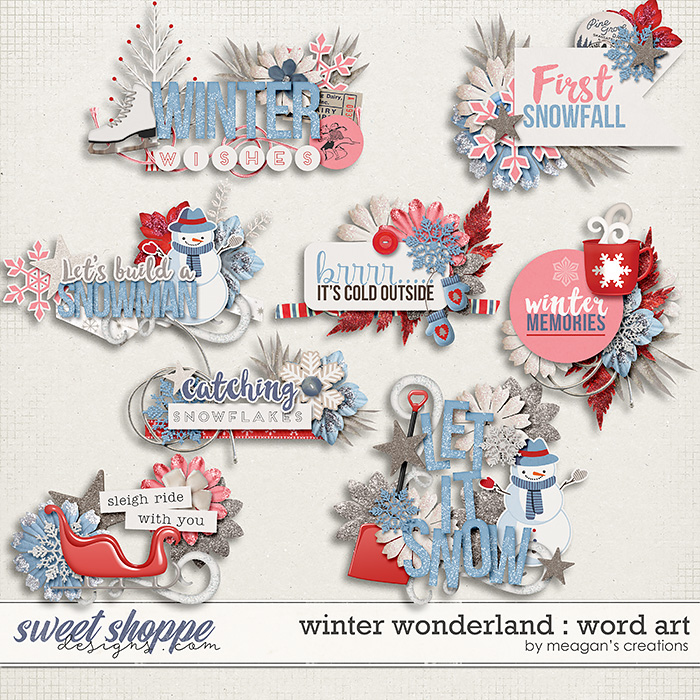 CLICK HERE to save $$$ when you buy the bundle!
A set of 8 word art clusters with fun winter quotes and phrases! Each cluster comes in a words-only form as well as the clustered form for more versatility. Only the over-lapping drop shadows are included and the clusters are larger than shown. These make great card fronts, page titles and fun fillers! Phrases include: "Winter Wishes", "First Snowfall", "Let's Build a Snowman", "Brrrr... It's Cold Outside", "Catching Snowflakes", "Winter Memories", "Sleigh Ride with You", and "Let it Snow".
PLEASE CHECK YOUR STASH. THIS PRODUCT WAS PREVIOUSLY SOLD AT ANOTHER STORE.