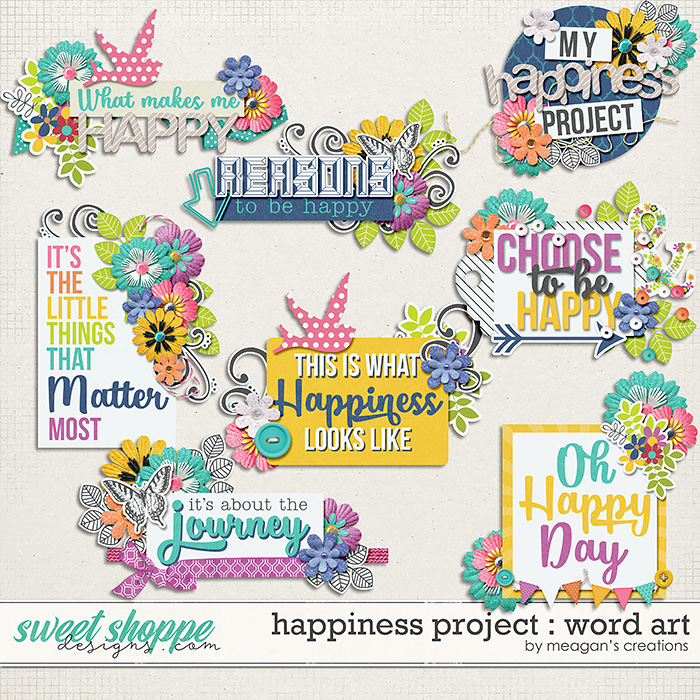 CLICK HERE to save $$$ when you buy the bundle!
Happiness Project word art by Meagan's Creations - included in this set are eight various word arts and clusters. Each word comes as a cluster as well as in a words-only form so that they can be easily decorated to your liking or used as is. They are created to coordinate perfectly with the Happiness Project digital scrapbook collection by Meagan's Creations.Phrases include: "What Makes Me Happy", "My Happiness Project", "It's the Little Things That Matter Most", "This is What Happiness Looks Like", "Choose to Be Happy", "It's About the Journey", and "Oh Happy Day".
PLEASE CHECK YOUR STASH. THIS PRODUCT WAS PREVIOUSLY SOLD AT ANOTHER STORE.