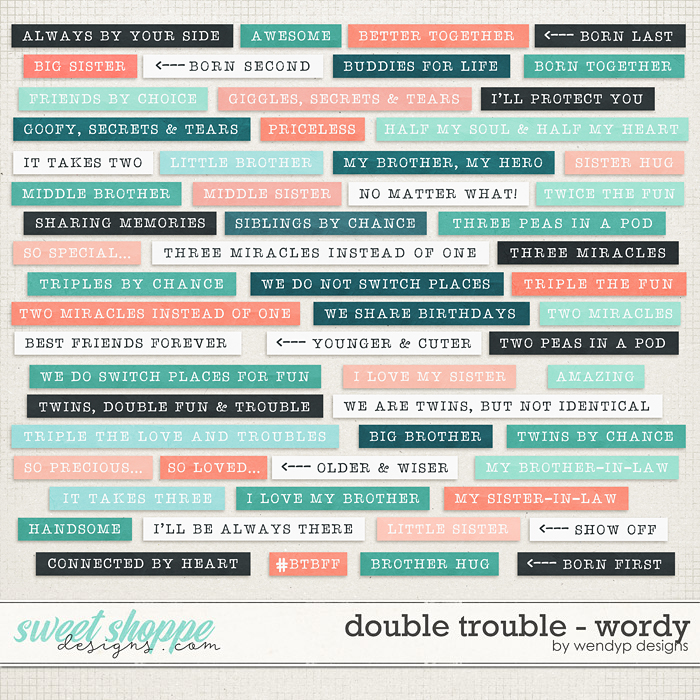 CLICK HERE to save $$$ when you buy the bundle!

A digital scrapbooking collection by WendyP, Double Trouble, is inspired by the intense connection
between siblings. Whether they are years or minutes older or younger, that special bond cannot be
broken. Family is all about experiencing life together and documenting the ups and downs will be
easy with this collection chock full of brotherly and sisterly love.

This kit includes 61 titles, word art and word strips.