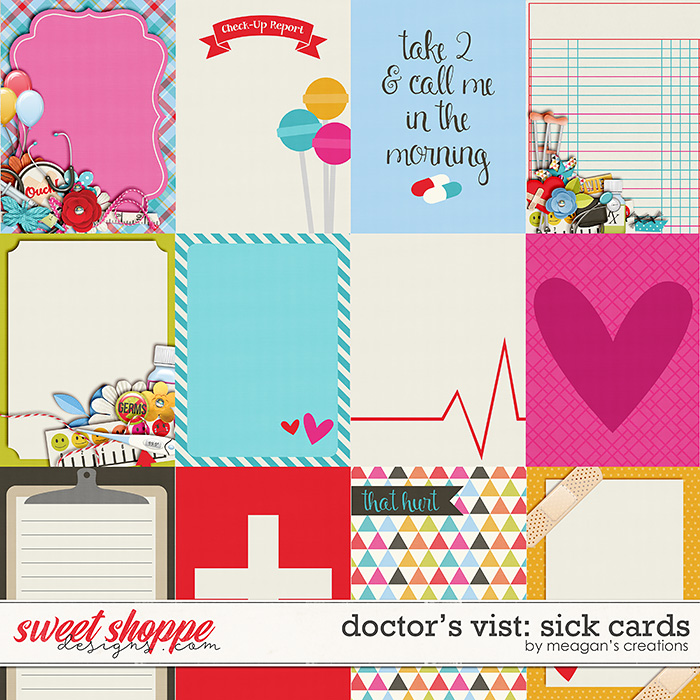 CLICK HERE to save $$$ when you buy the bundle!
Doctor's Visit: Sick Cards by Meagan's Creations - set of twenty four journal cards, of twelve different designs two orientations. Cards included: one clipboard, one emergency symbol, "Take 2 and Call me in the morning" phrase, two bordered cards with space to journal, three clustered cards, one ekg graphic card, graphic card with banner reading that hurt, heart graphic, and card with lollipops and phrase check up report. The cards coordinate with the Doctor's Visit: Sick digital scrapbook collection by Meagan's Creations
PLEASE CHECK YOUR STASH. THIS PRODUCT WAS PREVIOUSLY SOLD AT ANOTHER STORE.