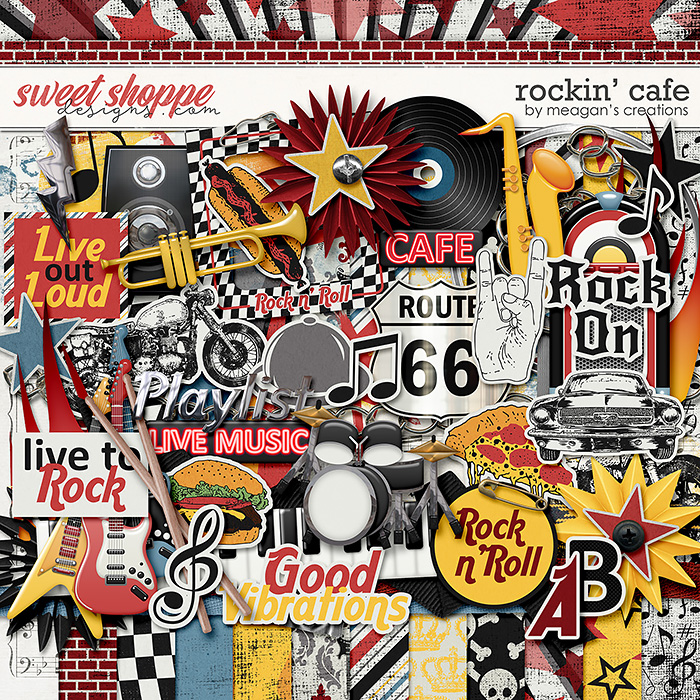 CLICK HERE to save $$$ when you buy the bundle!
Rockin Cafe Kit - Theme restaurants are always a fun place to visit. Good food and fun times will certainly follow. This kit can be used to document a fun evening out, or even scrapping your child's band concert . There are twelve patterned 12x12 papers, six solid papers, two alphas one burgundy colored alpha and one black alpha. Fifty-six embellishments include: one car, two chains, one dish, one drum set, one set drum sticks, two flames, three flowers, two frames, three guitars, one burger, one hand, one hot dog, one jukebox, one lightening bolt, one motor cycle, three musical notes, two paints, one set piano keys, two pins, one pizza slice, one vinyl record, four ribbons, one street sign, one saxophone, two screws, two neon signs, one speaker, four stars, two pieces tape, one trumpet, and six assorted word arts.
PLEASE CHECK YOUR STASH. THIS PRODUCT WAS PREVIOUSLY SOLD AT ANOTHER STORE.