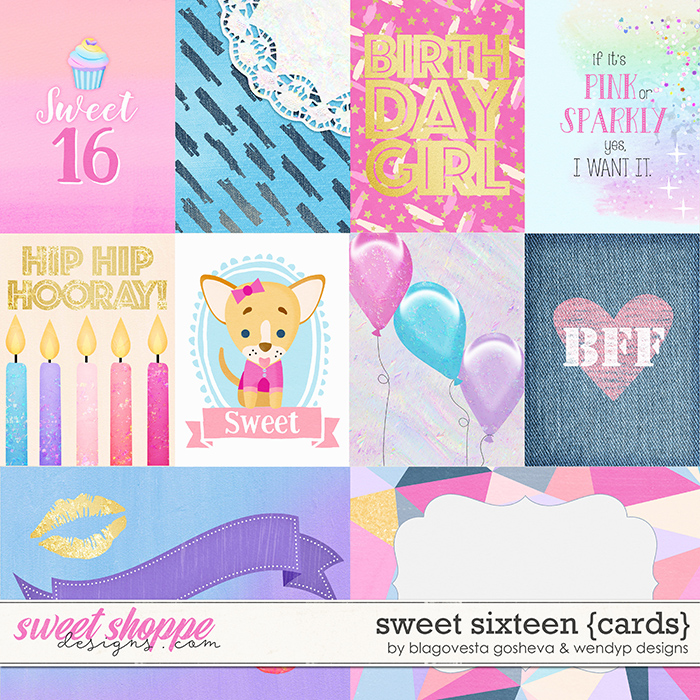 A digital scrapbooking collection by WendyP Designs and Blagovesta Gosheva, Sweet
Sixteen, is inspired by that special teen birthday that celebrates that transition between
girl and woman. Filled with glam and glitter, this collection will help you create
countless layouts of friends, fashion and special parties.

This kit contains 10 journal cards (8 3x4 and 2 4x6).