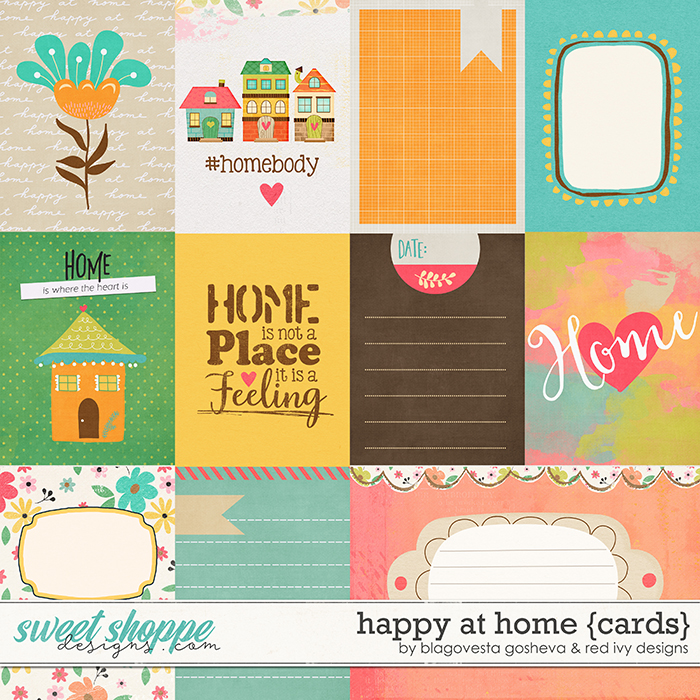 CLICK HERE TO BUY THE BUNDLE AND SAVE!
Happy at Home - Cards by Blagovesta Gosheva & Red Ivy Design is a pack of cards for digital scrapbooking that are sure to make your pages shine! The pack includes 11 cards saved as individual JPEGs.
Everything created and saved at 300 dpi for optimum printing quality. Please note that sample layouts may include templates, fonts and other items that do not come with this product.