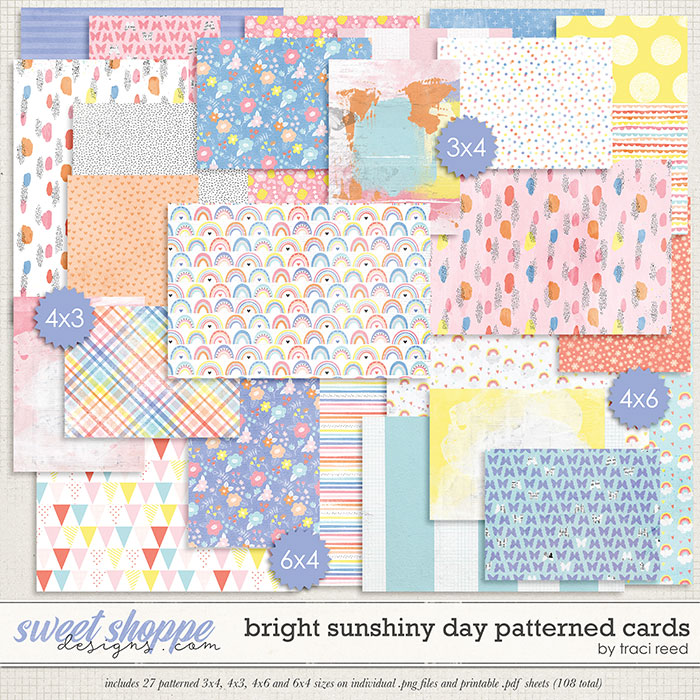 CLICK HERE to save $$$ when you buy the bundle!
"Bright Sunshiny Day Patterned Cards" is a collection of feel good, summery cards by Studio Basic Designs & Traci Reed, that will perfectly accessorize their digital scrapbooking kit, 'Bright Sunshiny Day' which is packed with bright pastels, pretty butterflies, rainbows, patterns & plenty of positive word arts - sure to inspire you to shake off any dark clouds to focus on the sweet, fun & optimistic side of any occasion or day!
Patterned Cards include: 27 patterns in 3x4, 4x3, 4x6 and 6x4 sizes individual .jpg files and printable .pdf sheets!