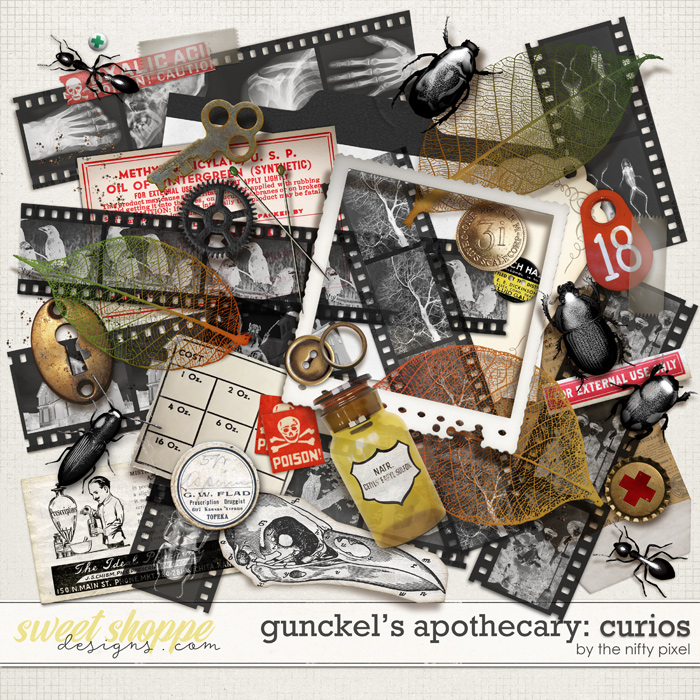 CLICK HERE to save $$$ when you buy the bundle!
GUNCKEL'S APOTHECARY- An apple a day keeps the doctor away, but beware it might be poisoned! Lurking in this collection are creepy crawlies, and curios of a bygone era. Pharmaceuticals, naturopathy and medicinal concoctions ready for you to blend and swill. With a hauntingly beautiful mix of found objects some of which you might unearth on an urban exploring expedition or found hidden away in grandmas attic. Scrap those sick days, the med student or that mad scientist in your family. With this dark moody palette you'll be creating heritage pages or if you choose step over to the dark side and explore the realm of Halloween!
This pack includes 45+ extra elements. Consisting of creepy crawlies, negative film strips, buttons, dirt spills, envelope, mixed ephemera, apothecary bottle, key, label, tags and specimen pins to name a few.