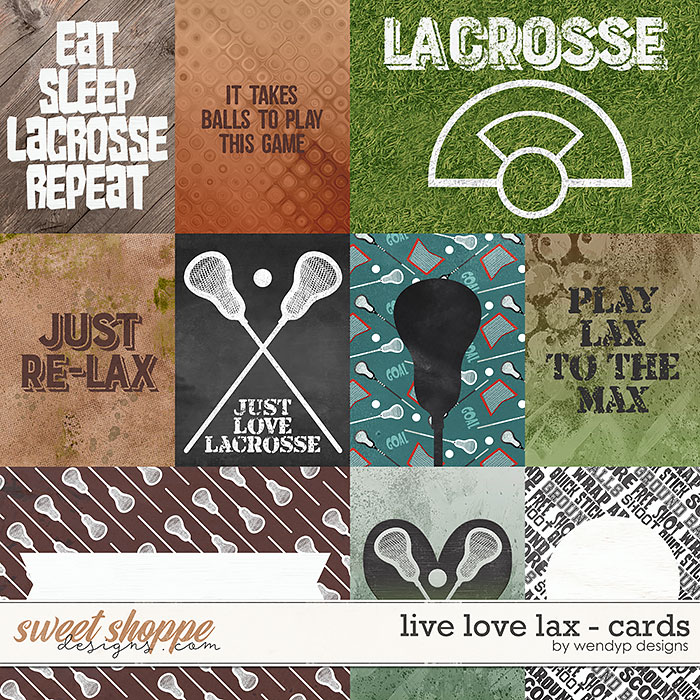 A digital scrapbooking collection by WendyP Designs, Live, Love, Lax, is inspired by
celebrating your favorite lacrosse player. Document the teams passing, shooting, and
scoring, including hat tricks, cross checks and more. Great earth tones make this
sporty collection cross-over to many other athletic, fall, family or nature themes, too!

JOURNAL CARDS:
This kit contains 10 journal cards in both orientations.