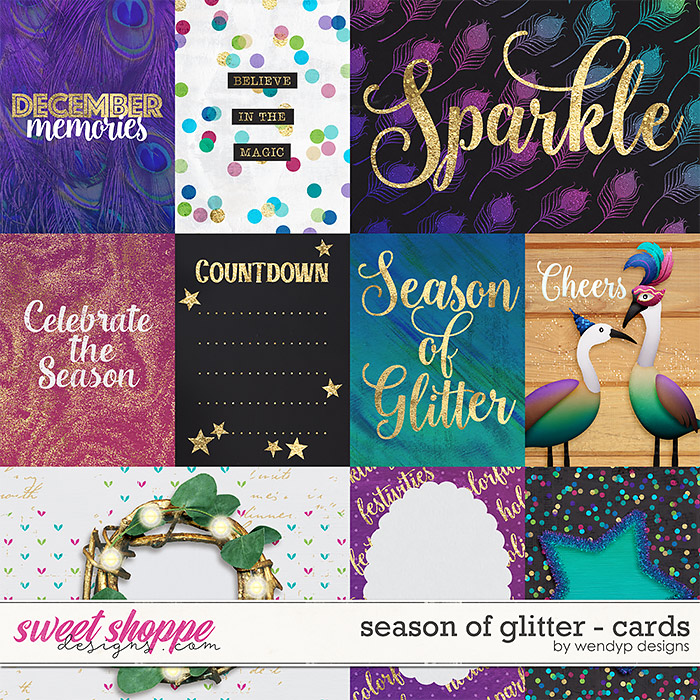 A digital scrapbooking collection by WendyP Designs, Season of Glitter, is a
celebration of the holidays. Luxurious, rich color combinations will inspire you to create
layouts documenting fancy parties and family gatherings for Christmas and New Year's
and every holiday in between. All that glitters this time of year deserves to be
documented in style, so spread your joyful peacock feathers and enjoy this magical
season of cheer!

This kit contains 10 journal cards in both orientations.