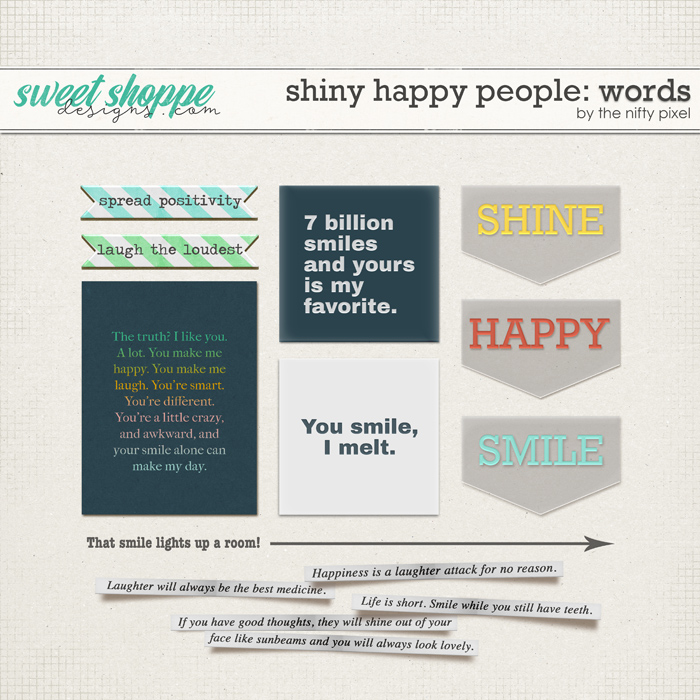 A digital scrapbooking word art pack by The Nifty Pixel.
BUY MY SHINY HAPPY PEOPLE BUNDLE TO SAVE $$$.
This pack of wordart is called SHINY HAPPY PEOPLE and is all about adding some positivity to your day. Full of great affirmations to help you tell your story with love, kindness and gratitude.
It includes 14 unique quotes including:
4 Word Strip quotes offered with or without dimensional shadows.
3X Acetate Word Tabs
2X Chip Board Title accents
3X Plastic Word Plaques offered in British and American spelling options.
1X word stamp
1X JC.