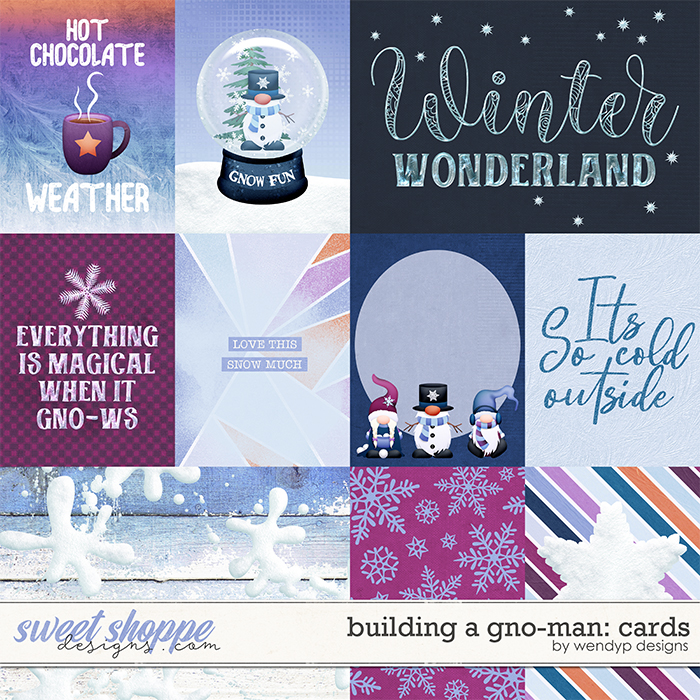 A digital scrapbooking collection by WendyP Designs, Building a Gno-man, is inspired
by a winter wonderland. Document and celebrate winter memories with this fun addition
to Wendy's fun gnome collections. Baby, it's cold outside, so whether you are bundled
up and chillin' inside with your gnomies, hitting the slopes, sledding down a hill, or
building a friendly gno-man, you will have gno-much fun creating with this collection.

This kit contains 10 journal cards in both orientations.