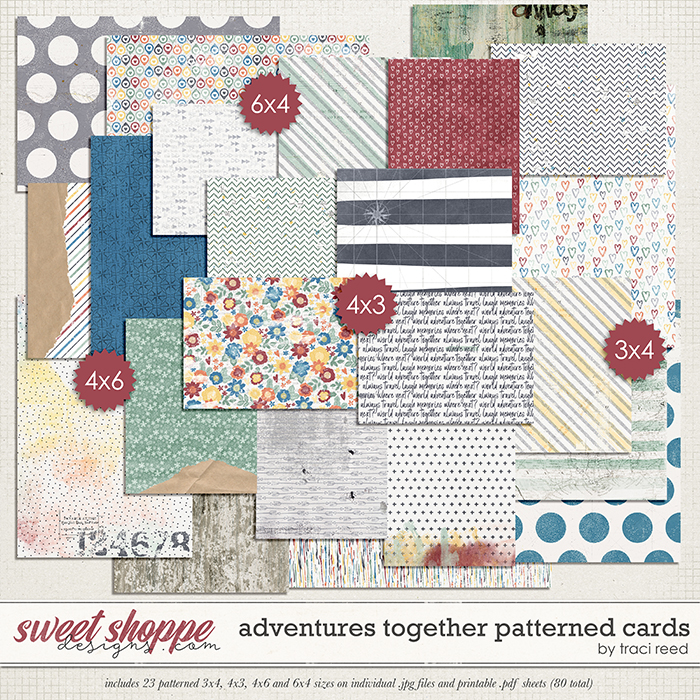 CLICK HERE to save $$$ when you buy the bundle!
'Adventures Together Patterned Cards' is a collection of cards by Traci Reed & Studio Basic Designs, designed to perfectly accompany their digital scrapbooking kit 'Adventures Together', a kit created to delightfully show off your travel pics, document your shared life experiences or to make plans for world expeditions together! Loose yourself in happy thoughts, delectable patterns, ephemera and encouraging word arts.
Patterned Cards include: 24 patterns in 3x4, 4x3, 4x6 and 6x4 sizes individual .jpg files and printable .pdf sheets!