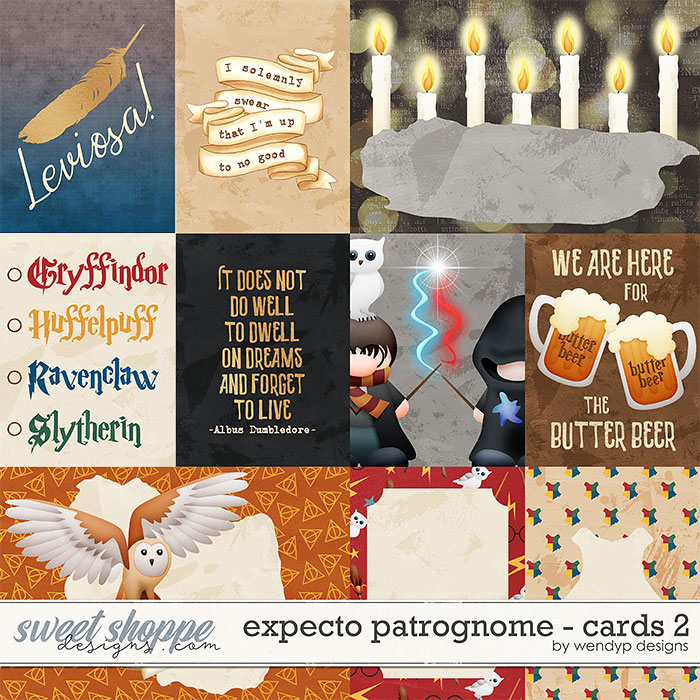 A digital scrapbooking collection by WendyP Designs, Expecto Patrognome, is inspired by the world
of Harry Potter. Jam packed with every element and paper you can imagine for wizarding world
lovers everywhere. Super fans and casual theme park attendees alike will find this collection to be a
must have in your scrapbooking stash!

JOURNAL CARDS:
This kit contains 10 journal cards in both orientations.