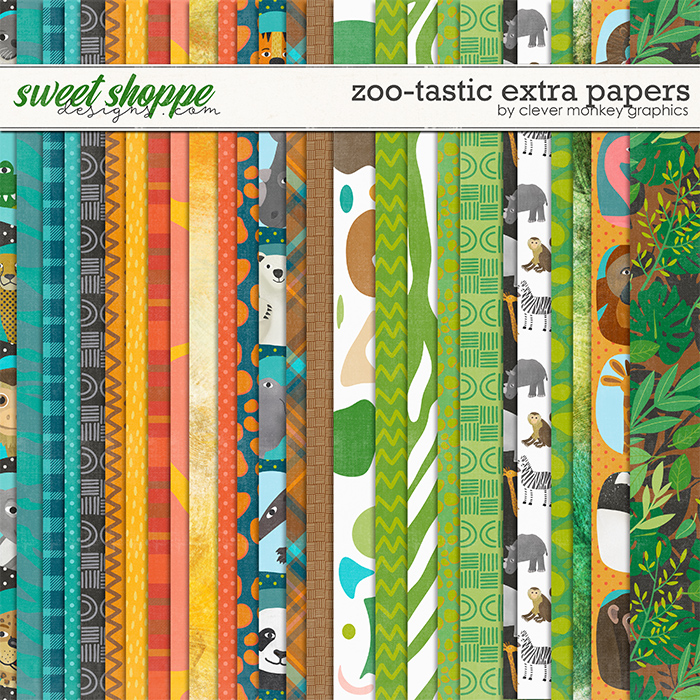 Zoo-tastic Extra Papers by Clever Monkey Graphics were created to bring you more choices when playing with the Zoo-tastic Collection. This set adds 27 more papers to play with! Many are brand new and some are alternatives.

I hope you have as much fun playing with this set as I had in creating it for you.

Find the full bundle here for every day money savings on this large and unique zoo-based digital scrapbooking collection.