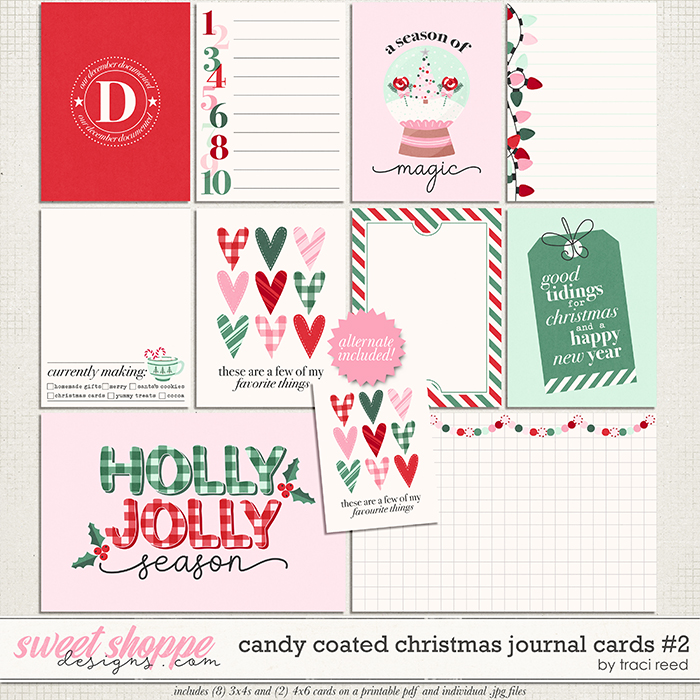 If you're looking for the sweetest Christmas collection in town, look no further than Candy Coated Christmas! In classic red and green with a sweet pink and mint peppermint twist, Candy Coated Christmas is chock full of adorable one-of-a-kind illustrations, sugary sweet (and a little salty) sentiments and products galore to make documenting your holiday season a breeze - and a BLAST!
Check out the unboxing and product examples using Candy Coated Christmas on the Blog HERE!
JOURNAL CARDS INCLUDE:
8 3x4 and 2 4x6 cards on individual .jpg and printable .pdf files!