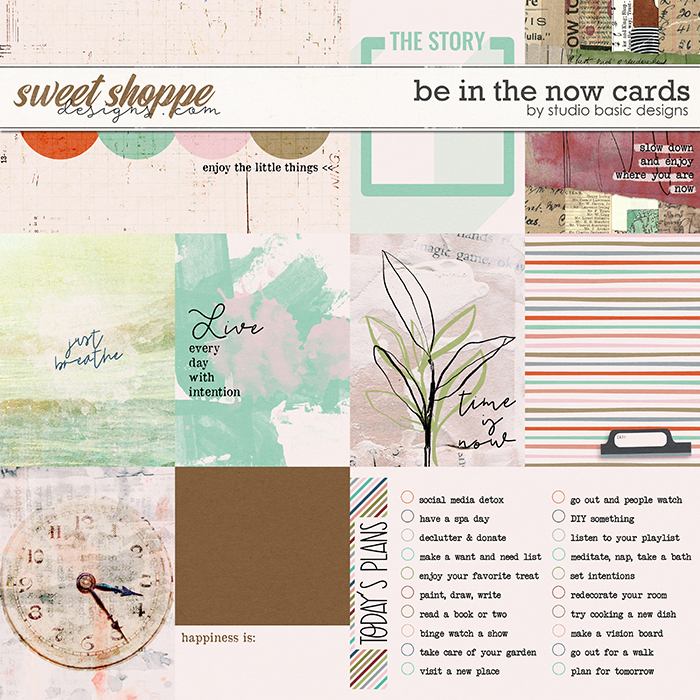 CLICK HERE to save $$$ when you buy the bundle!
'Be In The Now Cards' is a collection of lovely mindful journal cards by Studio Basic Designs, that beautifully complement & are the perfect accessory to 'Be In The Now' - her fresh, pretty & feminine digital scrapbooking kit full of messy mixed media goodness, texture, and wonderful word art to spark your journaling & imagination …a gorgeous reminder to live in & savour the present moment.
The 'Be In The Now Cards' pack contains a grand total of 15 cards (specifically 8 3x4 and 2 6x4 cards plus 5 alternative versions), each saved as an individual .jpeg file.