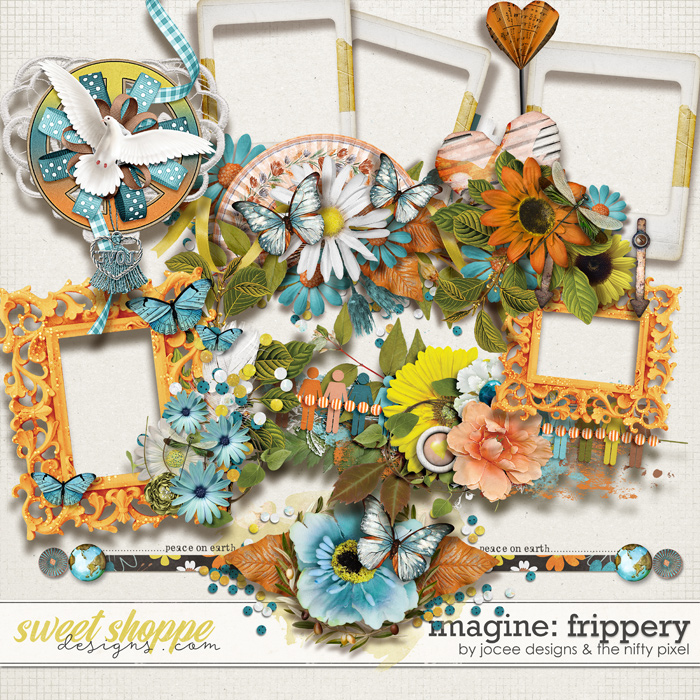 CLICK HERE TO SAVE $$$ when buying the Bundle!
"Imagine there's no heaven; it's easy if you try…" IMAGINE… "I hope someday you'll join us and the world will live as one." ~John Lennon
Included in the Imagine digital scrapbooking Frippery pack are 7 unique clusters of coordinating frippery + 5 clustered variations.
You will find 2x Gorgeous Borders, 3x Framed clusters and 2 unique accent clusters. We also popped in the pack the clustered accented variations that you see in the frames and borders giving you even more goodies to bulk out your pages.