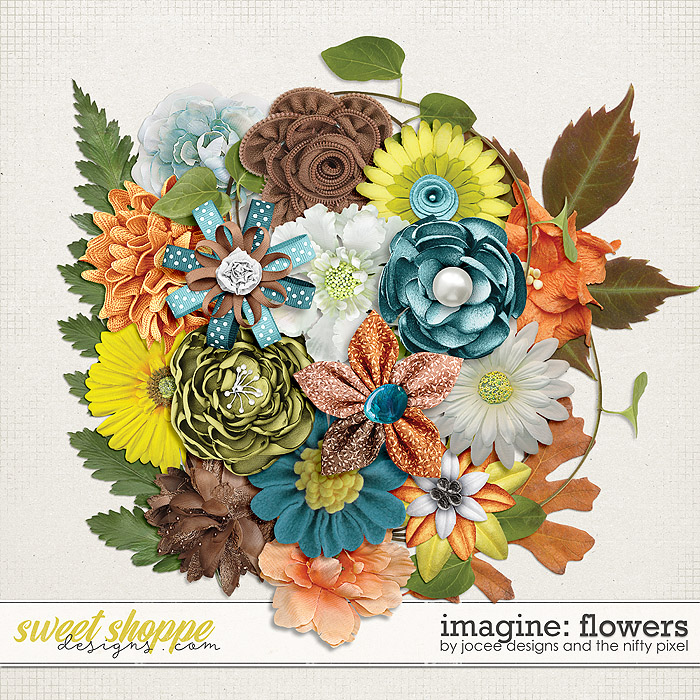 CLICK HERE TO SAVE $$$ when buying the Bundle.
"Imagine there's no heaven; it's easy if you try…" IMAGINE… "I hope someday you'll join us and the world will live as one." ~John Lennon
Included in the Imagine digital scrapbooking Flowers Pack by JoCee Designs and The Nifty Pixel are 16 unique flowers and 4 pieces of foliage. You'll be able to pick the perfect posy from these pretty blooms of silk and glittered beauties, crafted felt and crepe paper flowers, zipper and ribbon blooms, freshly cut and much much more.