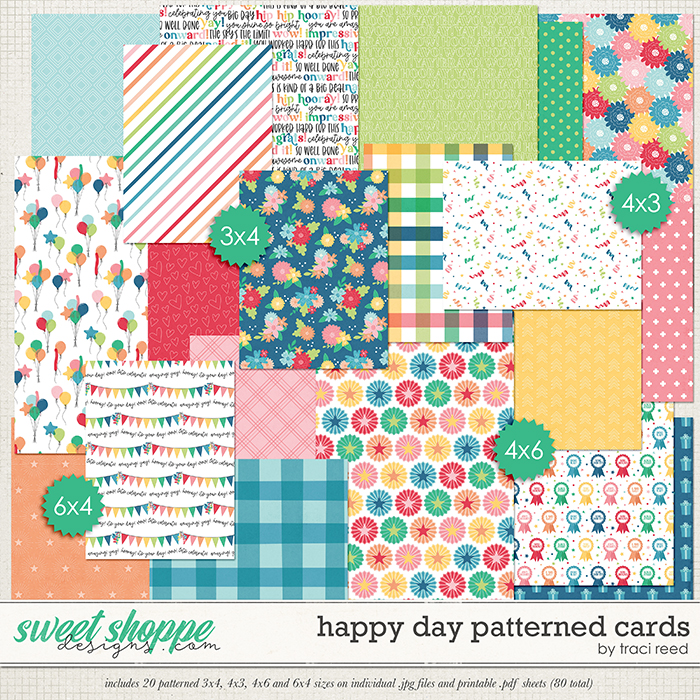 Do you ever need a collection that's just....celebratory?! Not for a birthday, not for graduation, not for anything too specific...just a celebration of an accomplishment - any accomplishment!
Happy Day is the collection you've been waiting for! In a gorgeous rainbow of colors sure to match any occasion, Happy Day is so fun, light, and bright, you're going to have a wonderful time playing with it and adding it to your existing stash to celebrate all the things!!
Happy Day celebrates milestones big and small! From graduation day to birthdays, promotions and really, anything you want to celebrate, Happy Day is going to be the PERFECT collection for you!
Check out the Happy Day Blog Post to see the unboxing and layout examples!
PATTERNED CARDS INCLUDE:
20 patterns on 3x4, 4x3, 4x6 and 6x4 sizes on individual .jpg and printable .pdf sheets!