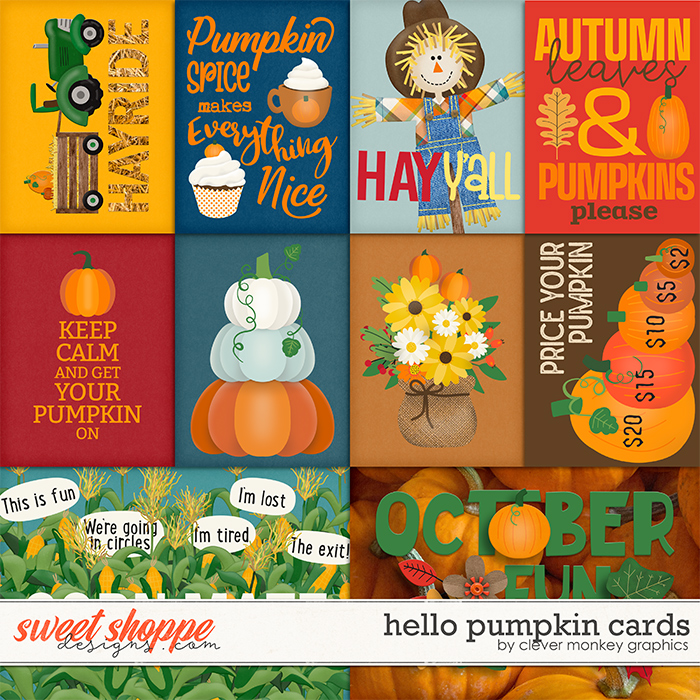 A digital card set by Clever Monkey Graphics, Hello Pumpkin Cards was created to work with Hello Pumpkin page kit. This set contains the cards shown in the preview which includes eight 3x4 inch cards and two 6x4 inch cards. Perfect to further enhance your layouts or simply use in pocket pages and app scrapping pages.

Find the money-saving bundle here.

Find the Extras pack here.

Find the kit here.