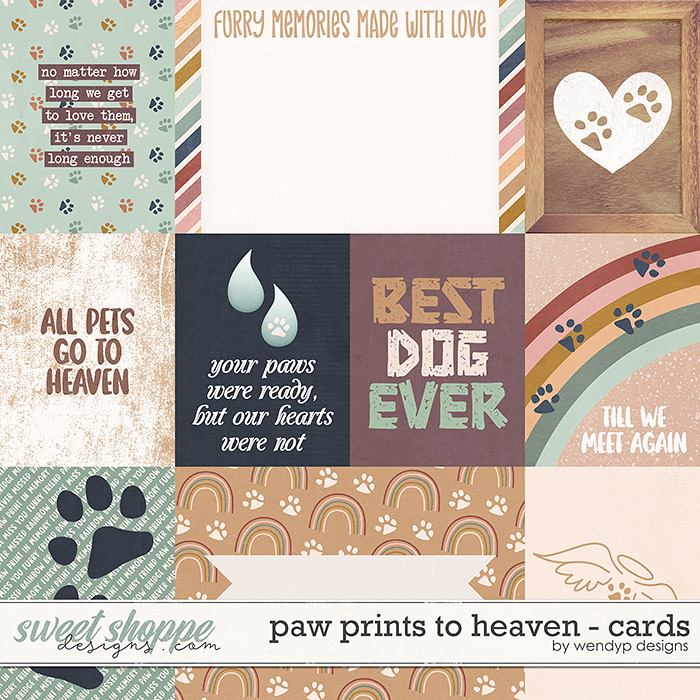 A digital scrapbooking collection by WendyP, Paw Prints to Heaven, honors the loss of your best friend and family member, your pet. Create layouts in memory of your loved one's trip across the rainbow bridge. This collection will touch your heart and help you heal.

Recently we had to say goodbye to our own 3 year old French Bulldog. He was our best friend and was part of our family for too short amount of time. For his first birthday I created a special collection for him. Now I felt I had to do the same to honor his life and to scrap our final memories with him.

JOURNAL CARDS:
This kit contains 10 journal cards.