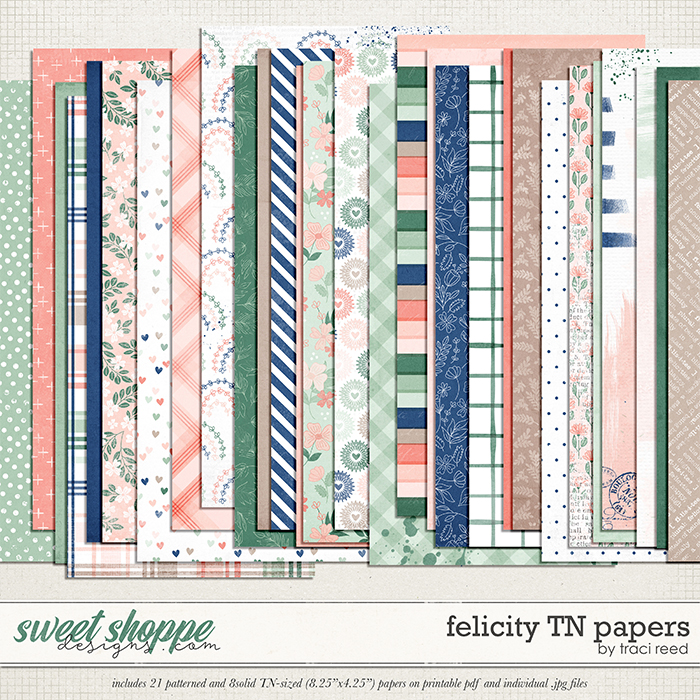 Felicity (noun): the quality or state of being happy. especially : great happiness.
⠀⠀⠀⠀⠀⠀⠀⠀⠀
Felicity really is a downright HAPPY collection! With a color palette of emerald green, mint, navy, and blush with touches of kraft here and there, Felicity is perfect for March and spring without getting too much on the lucky side...
⠀⠀⠀⠀⠀⠀⠀⠀⠀
A gorgeous everyday collection with an overarching joy/happy theme, tons of mixed media and distressing, Felicity just pairs well with so many photos!
CLICK HERE to see the unboxing, team layouts, and full collection!
TN PAPERS INCLUDE:
21 patterned and 8 solid textured TN Sized (8.25"x4.25") digital/printable scrapbooking papers on individual .jpg and printable .pdf files