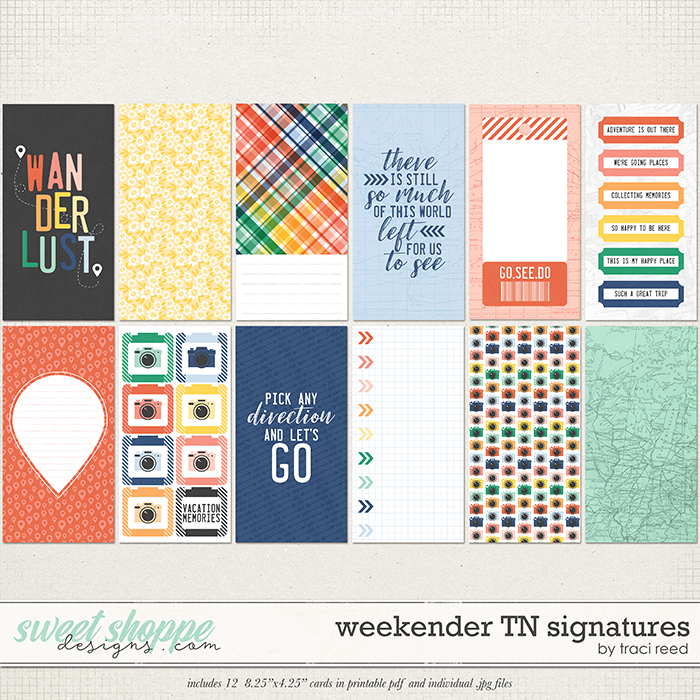 Weekender celebrates short trips, weekend visits, staying local and road trips! More about WHAT we did than WHERE we went, Weekender is the perfect collection for those of us who travel often, but maybe not to such exotic locales!!
⠀⠀⠀⠀⠀⠀⠀⠀⠀
The color palette plays with and expands upon the Anywhere But Here collection and the two will coordinate perfectly!
See the unboxing, full product line up and layout inspiration on the blog HERE!
TRAVELER'S NOTEBOOK SIGNATURES INCLUDE:
12 TN-sized (4.25"x8.25") journal cards on individual .jpg and printable .pdf files!