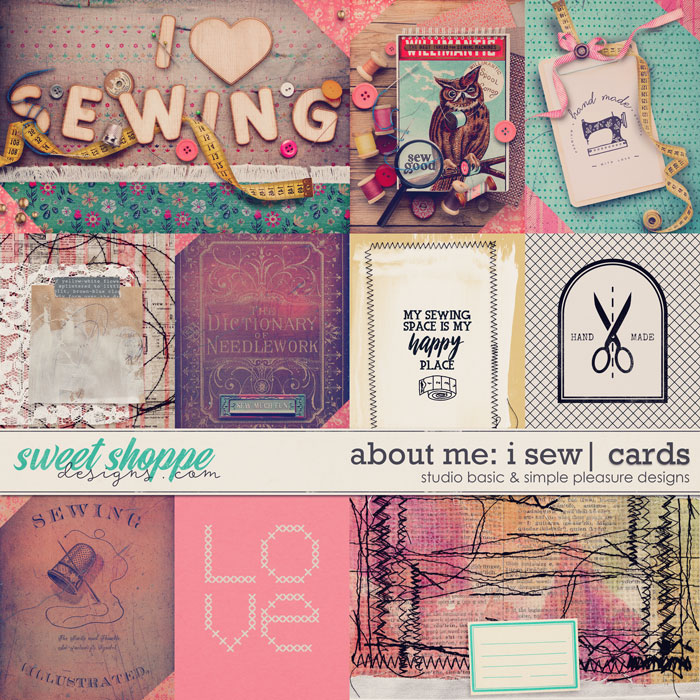 CLICK HERE to save $$$ when you buy the bundle!
'About Me: I Sew | Cards' is a digital scrapbooking pack full of lovely stitching-inspired cards by Studio Basic Designs & Simple Pleasure Designs, created to perfectly complement 'About Me: I Sew', their colorful treasure trove of a scrapbooking kit for anyone with a love of sewing, quilting & all things haberdashery!
'About Me: I Read | Cards' pack contains a grand total of 12 sweet cards (specifically 8 3x4, 2 6x4 & 2 alternates), each saved as an individual .jpeg file.