Downloading from your Order History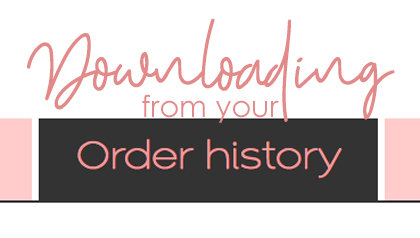 There are a number of reasons why knowing how to download from your order history can be handy, so we thought we'd do a super quick tutorial on how to access and download directly from your order history in the shoppe!
Emailed download keys expire after 7 days, but did you know that downloads can be accessed indefinitely from your order history? If you never received your emailed download keys, or if you lost files due to a hard drive failure, you can often recover files simply by using the following method to download from your order history.
Step #1: Sign In to your account in the shoppe.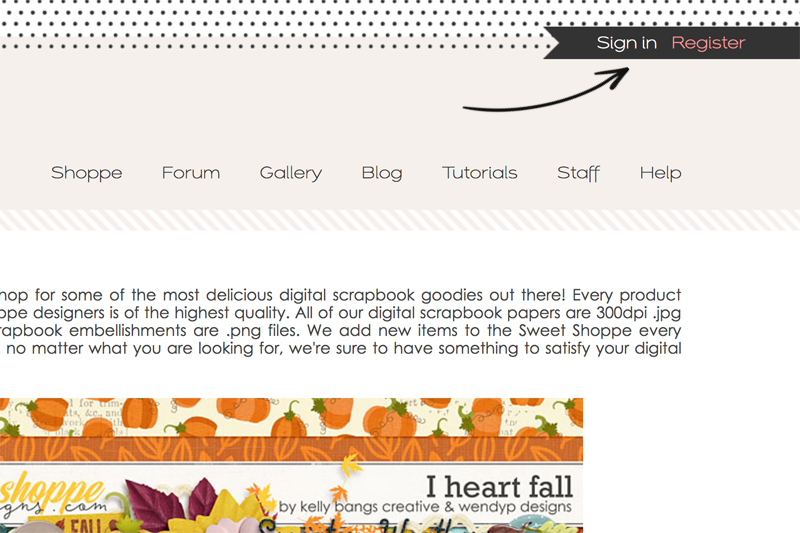 Step #2: Once logged in, click on "My Account" to access your account information and order history.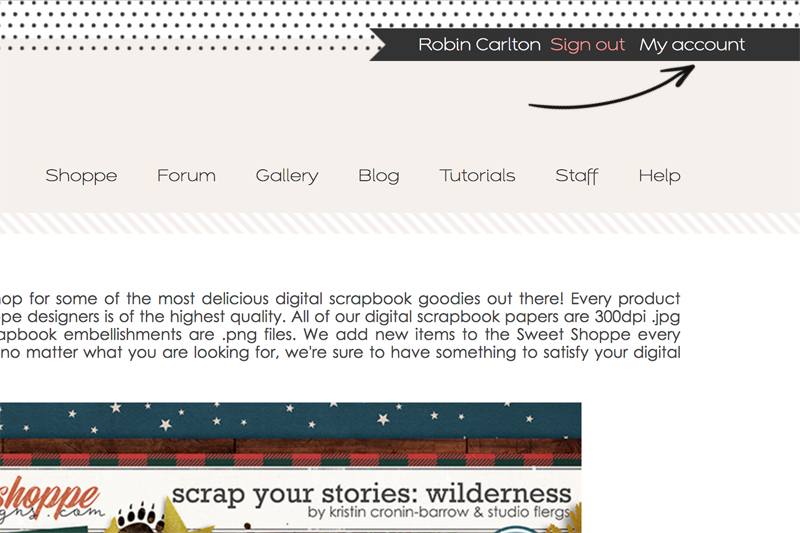 Step #3: Once inside your account, click on the orders history tab shown in black below, and search for all of your orders by clicking the "search button".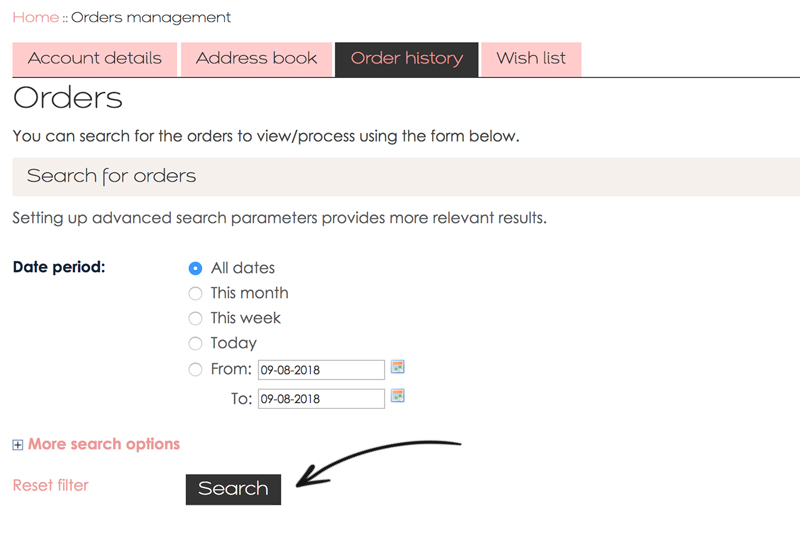 Step #4: From the list of orders returned in your search results, click on the order number you'd like to download as shown…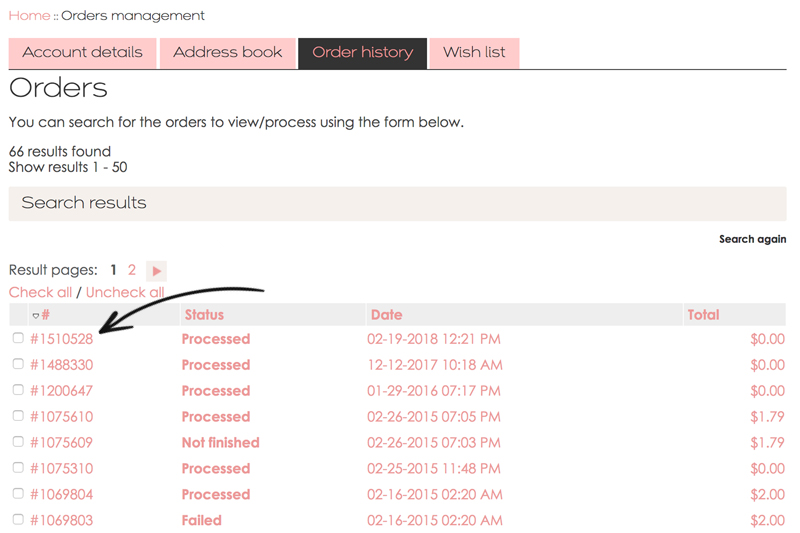 Step #5: Once inside the invoice, scroll down and look for the small "download" link under the name of the product you'd like to download.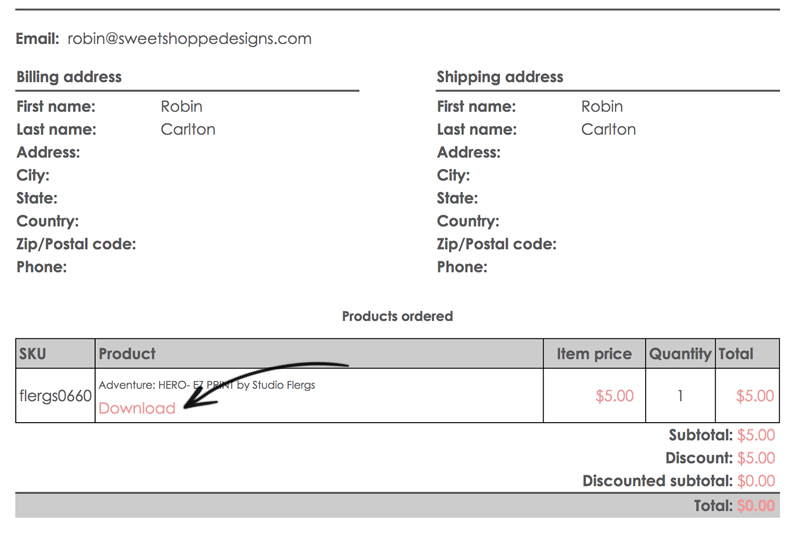 Step #6: If the product is still available to download from your order history, you may download it from the product's download page as shown.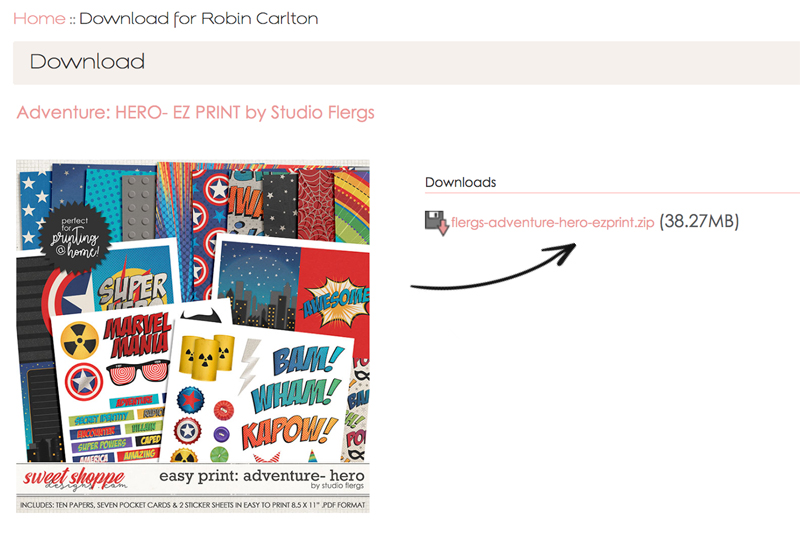 Please Note: Some products or designers may have retired and the download page may return an error. If this occurs, the product is no longer available and we will not be able to help you recover that file. However, when clicking the download link, if an error which reads "you've exceeded your 5 clicks" appears, use our contact page to request a download reset for the applicable Order Number and we will assist you as soon as possible.