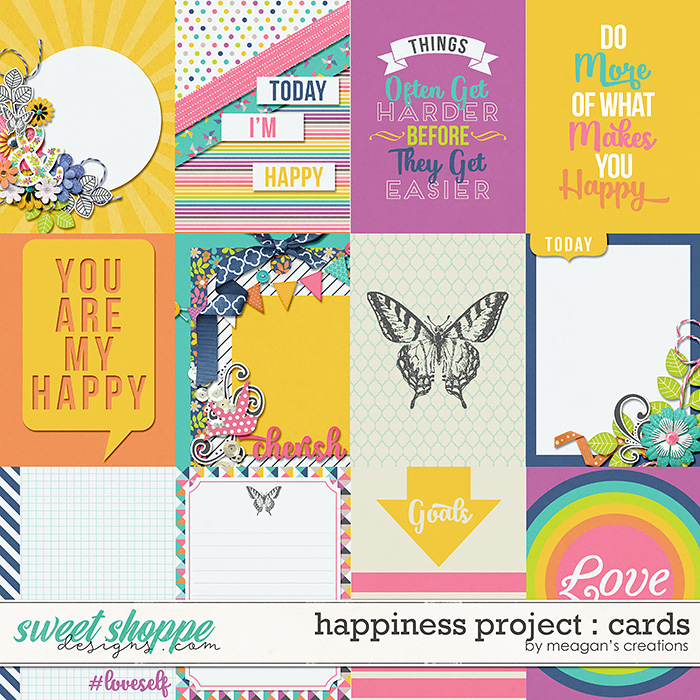 CLICK HERE to save $$$ when you buy the bundle!
Happiness Project journal cards by Meagan's Creations - set of twenty four journal cards, of twelve different designs two orientations. Cards included: one list card with title goals, one lined bordered card with butterfly, one butterfly graphic card, one card with phrase Things often get harder before they get easier, one card with phrase you are my happy, one graph paper card with #loveself, three clustered cards with space to journal, one card with bullseye and word love, card with phrase do more of what makes you happy, layered card with phrase today I'm happy. The cards coordinate with the Happiness Project digital scrapbook kit by Meagan's Creations.
PLEASE CHECK YOUR STASH. THIS PRODUCT WAS PREVIOUSLY SOLD AT ANOTHER STORE.