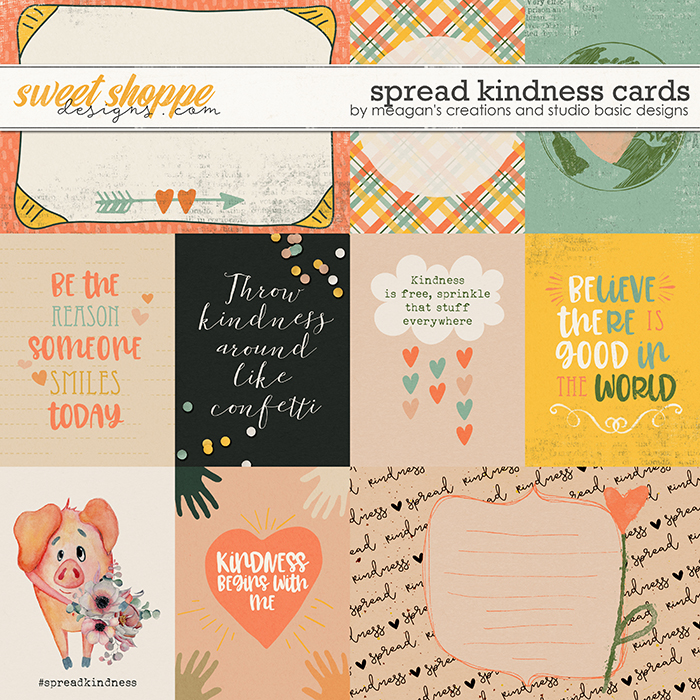 CLICK HERE to save $$$ when you buy the bundle!
'Spread Kindness' Cards' is a collection of sweet cards by Meagan's Creations and Studio Basic Designs, that are the perfect accompaniment to their digital scrapbooking kit 'Spread Kindness': smile and brighten the world with the sweet sentiments of this collection. Friendship and kindness make the world go round!

The 'Spread Kindness Cards' pack contains a grand total of 20 cards (specifically 8 3x4 and 2 6x4 cards, in both orientations), each saved as an individual .jpeg file.