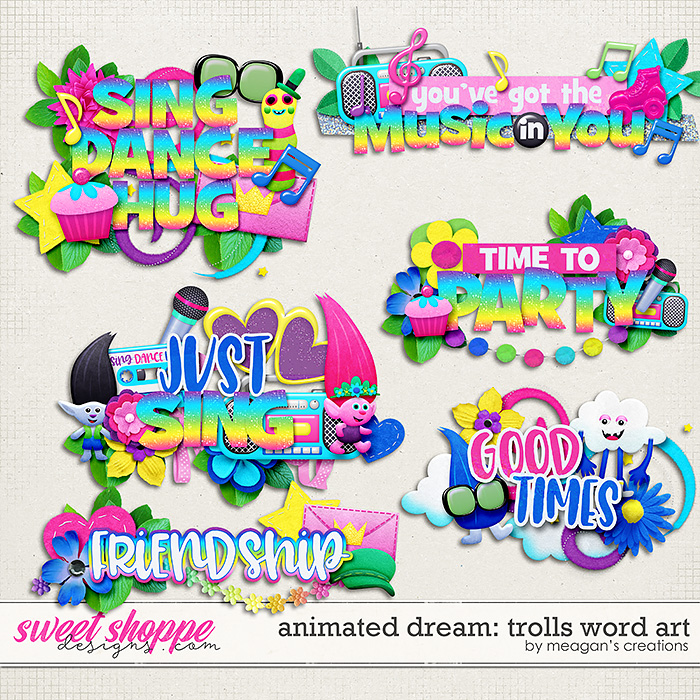 This kit is included in both the Animated Dream: Trolls Kit Bundle and the Mega Bundle!
Save big when you purchase the Animated Dream: Trolls bundle! Check it out HERE.
Animated Dream: Trolls word art by Meagan's Creations - included in this set are six various word arts and clusters. Some are embellished and some are not so that they can be easily decorated to your liking or used as is. They are created to coordinate perfectly with the Animated Dream: Trolls digital scrapbook collection by Meagan's Creations. Each word art comes in three formats: 1) a clustered element form, 2) a words-only label and 3) a textureless stamp. Each one comes with only the overlapping drop shadows and are larger than shown so they work great for page titles or hybrid projects! Phrases include: "Sing Dance Hug", ""You've got the music in you", "Time to Party", "Just Sing", "Friendship" and "Good Times".