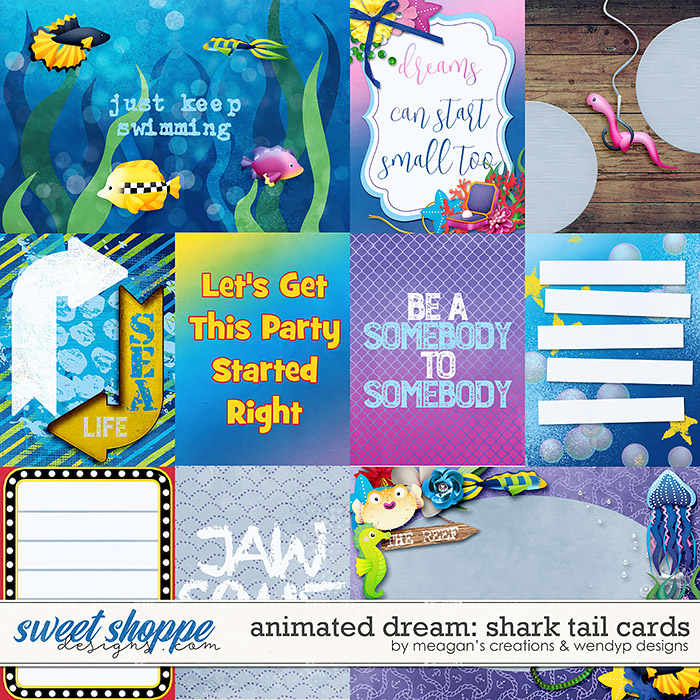 A digital scrapbooking collection by WendyP Designs and Meagan's Creations,
Animated Dream: Shark Tail, is the next installment in this awesome movie series
based on the movie Shark Tale. Bright colors and adorable sea creatures will get you
ready for Shark Week, aquarium visits, days at the beach or any other fintastic fishy fun.

JOURNAL CARDS:
This kit contains 10 journal cards in both orientations.