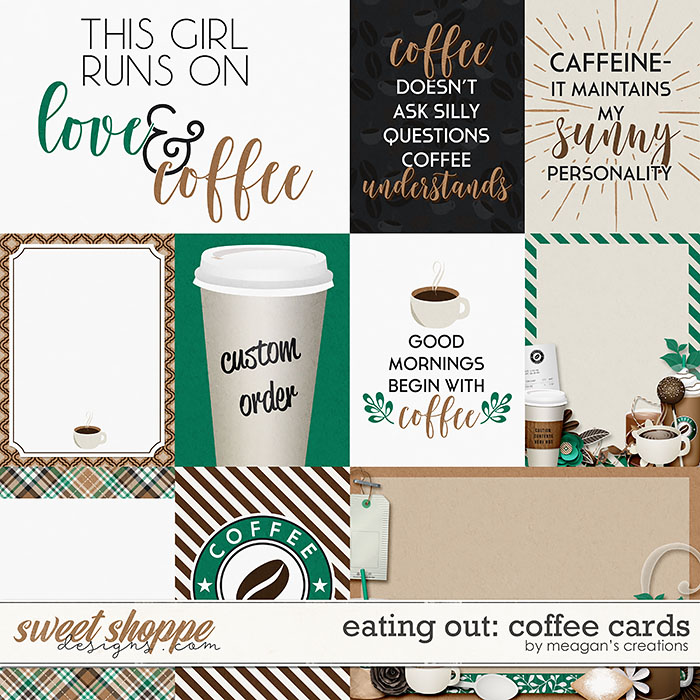 CLICK HERE to save $$$ when you buy the bundle!
Cards: Eating Out: Coffee pocket cards by Meagan's Creations - set of twenty journal cards, of ten different designs two orientations. Cards included:
Good mornings begin with coffee, coffee shop logo, custom order with coffee cup, plain coffee cup, bordered with coffee cup and label to journal, caffeine it maintains my sunny personality, plaid border with space to journal, coffee doesn't ask silly questions coffee understands, two clustered with space to journal, this girl runs in love and coffee, this girl runs on Jesus and coffee, Cards coordinate with the Eating Out: Coffee digital scrapbook collection.