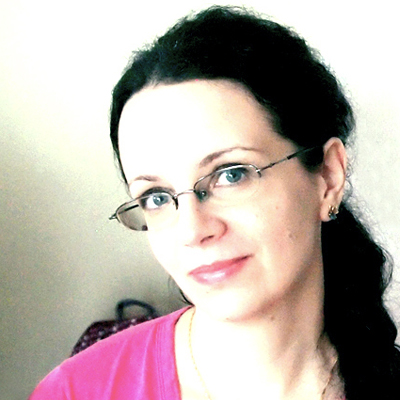 Where do you call home?
Home is definitely where my family is. I currently live in the capital city of Romania, which is Bucharest, but I could live anywhere and feel at home as long as I have family around!
Tell us a little about your family…
I live with my husband of 14 years and my 2 daughters. We love the big city, but also love nature, so our summers are divided between the beach and the mountains.
When did you join Sweet Shoppe Designs & what's your favorite thing about being a member of the team?
I was thrilled when I joined the Sweet Shoppe Designs team in December 2015! I absolutely love the sense of family and the friendliness here, it has an amazing impact, both personally and professionally!
How long have you been designing?
Do you want me to be honest? I lost track! I first started trying my hand at designing when my first daughter was born. I wasn't exceptionally good at it and then I gave it up for a while due to my second pregnancy. When I started it again I was determined to work hard and make my work the best I possibly could.
What inspires you?
Children's books and my girls. Kids are so wonderfully creative and they find joy in everything, so I try to bring a little bit of childhood joy to every kit that I make.
Tell us a little bit about your design process…
I always start with colors and hand drawn elements. I draw everything in my sketchbook and then it gets transferred to the computer. I also make one or two papers, just to see how the elements "sit", but most of the papers and the alphas are last.
What is something we may not know about you?
I love old black and white movies and I'm constantly looking for new ones (well, new to me anyway 🙂 ). Humphrey Bogart happens to be my favorite actor of all times, partly because he reminds me of my own grandfather.