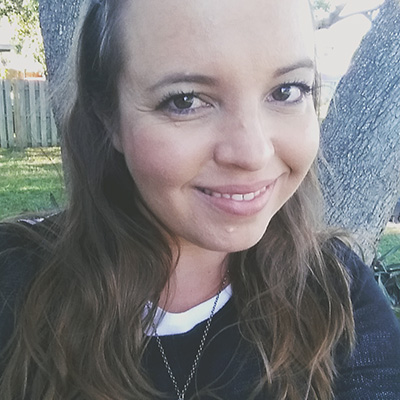 Where do you call home?
South Florida
Tell us a little about your family…
I'm a work-at-home homeschooling mama of 2, married to a hard working handsome man for 17 years. We have a cute little house by the ocean with trees to climb and family nearby. We share our home with two non-humans: a perky papillon rescue pup named Phoebe and a happy chatty little budgie bird named Kevin.
When did you join Sweet Shoppe Designs & what's your favorite thing about being a member of the team?
I started as a Sugar Babe in June 2012 and became a Designer in February 2014 . I really love this place and wouldn't want to be anywhere else. Working with these ladies is so much fun. Our love for each other here is like a slightly crazy, super supportive close-knit family. It's awesome.
How long have you been designing?
Art has always been a part of my life and I loved it so much that I pursued a fine arts degree in college. I have held jobs as a graphic designer and stage set designer/muralist before becoming a mom. But ever since I dipped into digital scrapbooking in 2009 I have been tinkering with designing scrapbooking products, specifically. In 2012 I began converting my layouts into templates. In 2013 I officially started designing scrapbooking kits & doodle packs.
What inspires you?
Oh my gosh, everything? Haha. I am never short on inspiration or ideas. It's a blessing and a curse. My Pinterest boards are bursting! I also have a habit of taking photos with my cellphone when I see something that inspires me. I'm especially drawn to fresh color combinations, vintage children's books, patterns (on textiles, floors, walls, anywhere) and plants & animals I see in nature. Now… when it comes to weeding through my ideas and choosing something to go with, that's another story.
Tell us a little bit about your design process…
As a designer of templates, it's not much different than how I've always started my original layouts. I start with a drawing. In my sketchbook I roughly doodle out random layout ideas and then I  take those drawings and use them as a starting point for a pack of templates. I love making my templates a beautiful & visually inspiring tool for my customers to start with. So, I spend time shadowing, embellishing it with originally created placement flowers, bows, string etc., and using fun color schemes to make the layouts pop.
When it comes to kits, I start with a basic theme & color scheme and dive right into creating a bunch of elements first… flowers are my favorite to start with. Then I take a day or so on themed elements (such as original illustrations or doodles), followed by more elements and THEN finally the papers. I don't enjoy making papers as much… I always take so long trying to decide which mix of patterns to use- too many choices and ideas to wade through! Lastly I do wordy bits (once again… it's the choices that stump me! So many fonts, so little time) and alphas. Sometimes I will scan in elements from my own home and extract them to use in a kit. That takes a chunk of time, but I love to have a few things in each kit that are new and special.
What is something we may not know about you?
I am double jointed… I can bend my thumbs all the way back. It looks freaky. I love singing, I'm an alto. I used to ride horses every day, they were my life. My favorite horse was a Saddlebred named Magic that I rode & showed saddle seat for much of my late teens. I was a horse addict until my 20's when I had to move on to be a 'real' adult and use my money for bills and stuff. I also traveled with my church as a missionary to Mexico, Brazil and Haiti to work in orphanages. I love playing board games but I have to keep myself in check because I am super competitive. I love coffee, pizza and sushi.