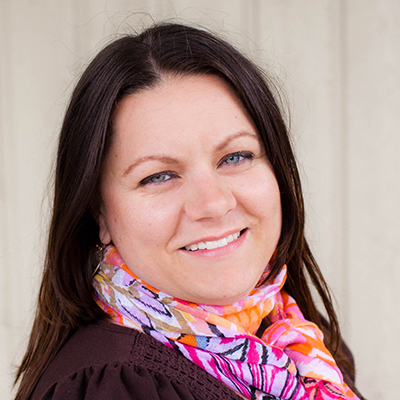 Where do you call home?
Chandler, Arizona! But only recently, I was born and raised in the Seattle area. I'm so happy to be in the sun now!
Tell us a little about your family…
I'm married to my best friend Eric and we have two boys, Ethan & Eli.
When did you join Sweet Shoppe Designs & what's your favorite thing about being a member of the team?
I joined SSD in March 2018. I have two favorite things… 1) I love all the gals here, they are so awesome and so sweet! 2) I love the amazing designs I see every day. So gorgeous!
How long have you been designing?
I've been designing since I graduated college in 2000. I've had some amazing jobs! I worked for a newspaper building ads, a few print shops, a few scrapbook companies and my church.
What inspires you?
Color is my biggest inspiration. And I love illustration.
Tell us a little bit about your design process…
I start with a theme and then immediately choose a color pallet. That is my FAVORITE part!
What is something we may not know about you?
I'm a total planner nerd! I love to write lists so much that if I don't get much done, I will write down things I DID do and then cross them off. See..? Nerd. Haha!