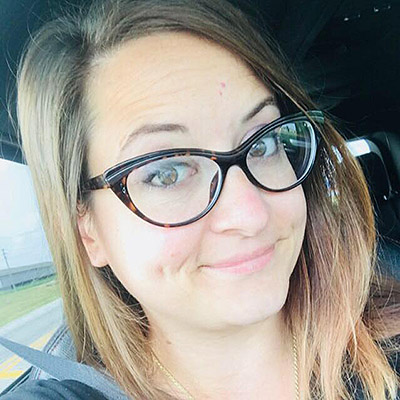 Where do you call home?
I live about an hour and a half south of Chicago, Illinois.
Tell us a little about your family…
I married my husband Adam in June of 2019, and we have six children together. It's a his, mine and ours type of thing.
When did you join Sweet Shoppe Designs & what's your favorite thing about being a member of the team?
I joined SSD in December of 2019 after a bit of a designing hiatus. It's been super exciting to be back and be a part of the sweetest shop around!
How long have you been designing?
I believe my first freebies were created in 2008.
What inspires you?
I'm inspired by photographs, events, memories, music…really a bit of everything!
Tell us a little bit about your design process…
Welp. As of right now, I have a toddler at home so I'm a little bit all over the place when designing. When using hand drawn elements in a kit, those definitely come first.
What is something we may not know about you?
I have over 15 tattoos 🙂