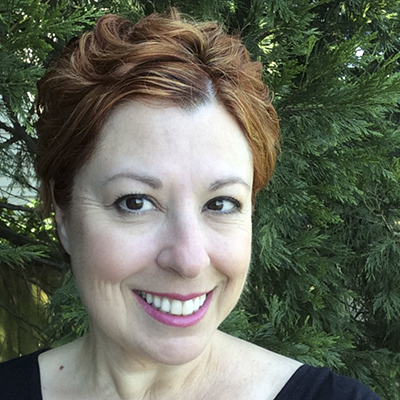 Where do you call home?
For the past 20 years we have lived in a Portland, Oregon suburb called Happy Valley.
Tell us a little about your family…
My husband Mike and I have been together for 25 years. We have one daughter who is VERY featured in my own layouts. Taylor just turned 20 and is in her 2nd year of university now.
When did you join Sweet Shoppe Designs & what's your favorite thing about being a member of the team?
My opening at Sweet Shoppe Designs will be February 7th, 2020. I look forward to working with other great designers and layout artists and getting to know the customer base found here in the forums and from the lovely layouts I look forward to checking out in the gallery.
How long have you been designing?
I was already designing when Sweet Shoppe Designs opened so it must be 15 years now!
What inspires you?
So many things inspire me design-wise but the biggest is probably color!
Tell us a little bit about your design process…
Oh gosh, it is not consistent. Decide on a theme, research ideas of how to apply it all over the web or even go take pictures with ideas for it, open my Photoshop, decide my colors – remove half of those colors –  and start drawing the characters and graphics that become part of my kit and extract objects from my own photos or scans sometimes to also add into a kit. Usually, I do a large number of the elements first so that I can group a bunch together to use as a sample to see how they look over papers I then start creating. Somewhere along this process I'm bound to fall into a rabbit hole on Pinterest, Facebook, or Youtube. Say squirrel and I'm side-tracked! By the time at least half my papers are done, I'm already piecing together my preview to continue to check that everything is working together. I design these days on a 17″ Lenova Ideapad and I usually work off a plugin enormous portable hard drive, while sitting in a recliner chair – laptop on a pillow on my lap, mouse on the arm of the chair, husband rolling his eyes at finding me in the chair hours after leaving me there. Honestly, I do get up about every 30 minutes or so to stretch or walk etc. My little trick is to have stretchy bands around my steps so that I can easily access them to stretch out my shoulders. Often times you will find a cozy warm cup of moroccan mint green tea, matcha, or earl grey at my side. Once done, the kit goes to my creative team to play – often they make idea suggestions as I show the sneak peeks as I design and they also double check my work for mistakes. Apparently spelling is no longer my friend.
What is something we may not know about you?
I used to own 15 pairs of cowboy boots and now can't get my foot into one of them thanks to a bad break of my foot years ago. I think I've been meaning to go to a shoe repair shop to get some of them stretched for the past few year! LOL