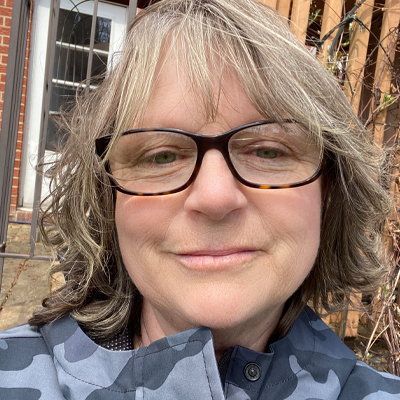 Where do you call home?
I live in a pretty historic town in SouthWestern Ontario, Canada
Tell us a little about your family…
I have a wonderful son in his early twenties who is currently finishing up his second business advanced diploma at college and has taken over my basement. I am also owned by a sweet and sassy chocolate Labrador Retriever named Harlow
When did you join Sweet Shoppe Designs & what's your favorite thing about being a member of the team?
I joined in December 2009 but I know I lurked a lot, I bought kits but didn't post for a very long time. I kept visiting and it wasn't until a designer I CT'd for started here that I became more involved. I disappeared for a while and then started to join in with BINGO and DSD fun, then I was hooked.
Where do you find inspiration for your pages?
Hmmm…..all over? It can be my photo, my mood, colours of the kit and nature. Any number of things really
What are your must-have digi-scrap supplies and what kind of gear do you use for scrapping & photography?
There must be flowers, foliage, and string, those are my definite 'go to' items.
What is something we may not know about you?
I love medieval history, am fascinated with the Tudor era and what Queen Elizabeth I accomplished as a woman of her time. As a weird side note. . . .I can't touch bananas.