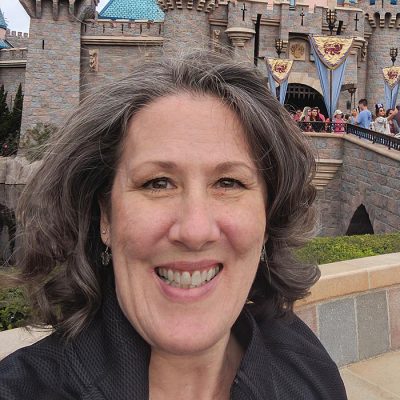 Where do you call home?
Born & raised in So Cal, but we moved to Idaho 3 years ago. I wish we'd moved sooner!!
Tell us a little about your family…
Hubs and I met at a church youth campout. I was 14, he was 16. We started dating when I was 18, and have been married 32 years. We have 3 kids. Kayla is 27, living in So Cal with her hubby and their 3 boys, aged 4, 2 and newborn. We're hoping to get them to move to ID!!; Josh is 20, trying to find himself; Connor is 19, attending Boise State as an Electrical Engineering major. My mom just moved to ID with us, so we're in transition. We also have a 14 year-old cat, Coconut.
When did you join Sweet Shoppe Designs & what's your favorite thing about being a member of the team?
I joined SSD in 2011, but was quite intimidated and didn't really become active until 2016. I just became a Babe and am beyond thrilled! I feel blessed to be among so many amazingly talented and creative ladies. I love the friendliness and helpfulness of the team!
Where do you find inspiration for your pages?
I usually use the kit as inspiration for my pages. I have SO many photos that need to be scrapped, so I can find a picture for almost any kit. I also enjoy getting inspiration from the SSD Gallery, Pinterest, and on Facebook.
What are your must-have digi-scrap supplies and what kind of gear do you use for scrapping & photography?
Flowers & foliage are must-haves for me! I love clustering, and want lots of sting, ribbons, and themed elements to add to my clusters. I am also a huge template fan!! I scrap on a PC that our youngest put together for me (and wants to upgrade. LOL!), with dual monitors (seriously, can't live without them!). I take photos with my Google Pixel. I bought this phone because it took the best photos of any phone at the time. It's time for an upgade!
What is something we may not know about you?
I am addicted to Disneyland. We were Annual Passholders for about 15 years. I've been hundreds of times. It feels like home to me. We went so often, that by the time my boys were teenagers, they asked to NOT go. One awesome thing that being an AP afforded me was the joy of meeting a lot of my digi scrapping friends IRL!