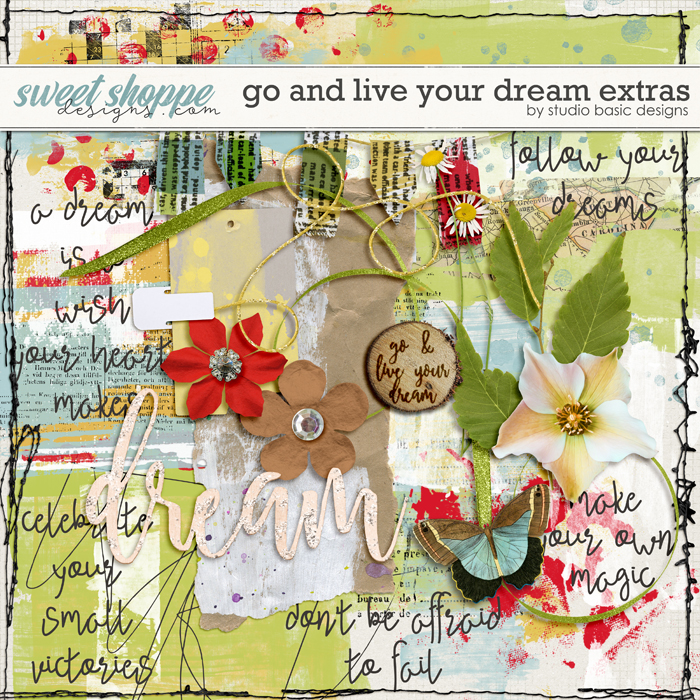 CLICK HERE to save $$$ when you buy the bundle!
'Go and Live Your Dream Extras' is a digital scrapbooking element pack by Studio Basic Designs, created to perfectly coordinate and compliment her digital scrapbooking kit 'Go and Live Your Dream', which is full of wise words, optimism and pops of confident color, ready to enable you to scrap and journal about your hopes for yourself or those you love, your daydreams or even your own personal mantra for moving forward.
'Go and Live Your Dream Extras' will add extra positivity, texture and delight to your creations.
This pack contains 25 elements, specifically: a banner/ bunting, a butterfly, a clip, 4 flowers, a piece of foliage, 4 painty overlays, a paper piece, a ribbon, a 12x12 stitched page border, a piece of string with stars, a tab (2 variations) and the following title & word art: 'dream', 'go & live your dream' wood piece, 'follow your dreams', 'celebrate your small victories', 'a dream is a wish your heart makes', 'make your own magic' and 'don't be afraid to fail'. All saved as individual .png files.