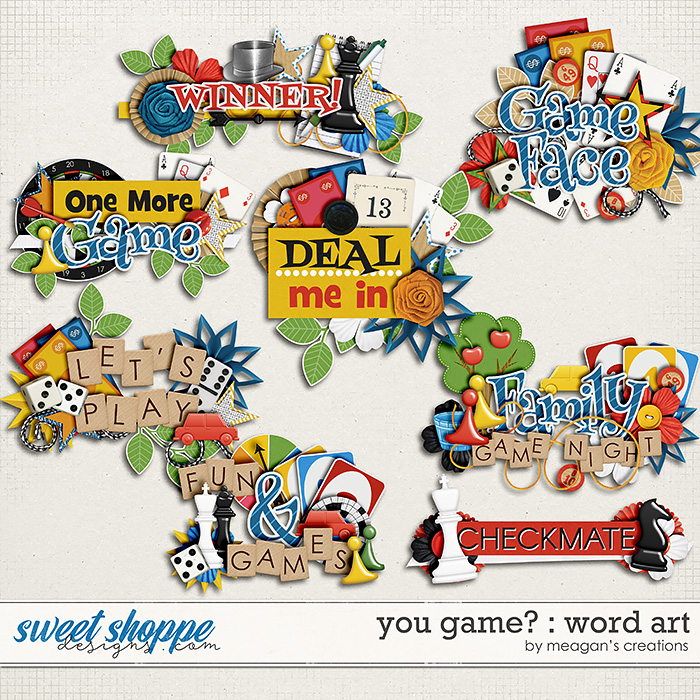 CLICK HERE to save $$$ when you buy the bundle!
A set of 8 word art clusters to coordinate with the "You Game?" collection. These fun word art clusters are larger than shown and make great page titles! Each word art comes in a words-only version as well for more flexibility in their use. Only the overlapping drop shadows are included. Phrases include: "Fun & Games", "One More Game", "Checkmate", "Deal Me In", "Family Game Night", "Game Face", "Let's Play", and "Winner".
PLEASE CHECK YOUR STASH AS THIS PRODUCT WAS PREVIOUSLY SOLD AT ANOTHER STORE.