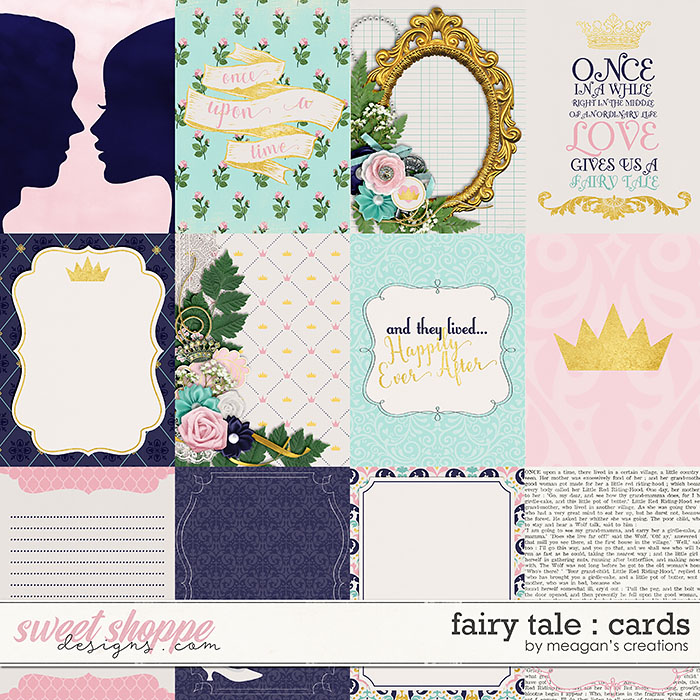 CLICK HERE to save $$$ when you buy the bundle!
A set of twenty four journal cards, of twelve different designs with two orientations. Cards included: one couple silhouette card, one fairy tale printed card with label, one lined card with pink border, one card with slipper, one card with crown, two floral clustered cards, one card with crown and space to journal, one bordered card with room to journal, one card with phrase "and they lived happily ever after", one card with phrase "once upon a time", and a card with "once in awhile, right in the middle if an ordinary life, love gives us a fairytale". The cards coordinate with the Fairy Tale digital scrapbook by Meagan's Creations
PLEASE CHECK YOUR STASH AS THIS PRODUCT WAS PREVIOUSLY SOLD AT ANOTHER STORE.