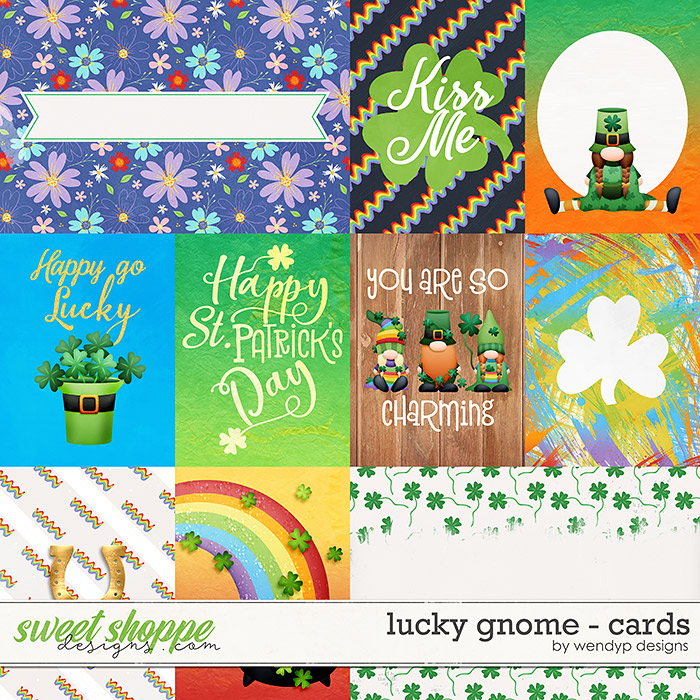 A digital scrapbooking collection by WendyP Designs, Lucky Gnome, is inspired by
leprechauns and gnomes gathering up treasure at the end of the rainbow. Document
your St. Patrick's Day celebrations, Irish heritage, spring fun, or enjoying a toast to your
good fortune with this adorably spirited collection!

JOURNAL CARDS:
This kit contains 10 journal cards in both orientations.