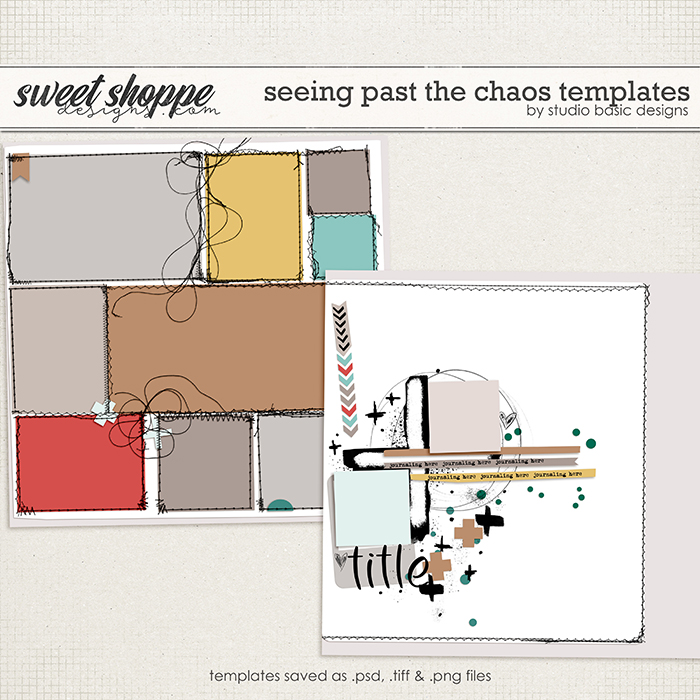 CLICK HERE to save $$$ when you buy the bundle!
'Seeing Past The Chaos Templates' by Studio Basic Designs is a digital scrapbooking pack with two yummy, easy-to-use templates created to accessorize her digital scrapbooking kit 'Seeing Past The Chaos' which is all about persevering through & surviving the bedlam life has thrown at you. Full of interesting, messy & bold patterns and ephemera in a stark palette of black & white, accented with pops of optimistic colour - perfect for moody, emotional scrapbooking pages! So let out your thoughts, worries, plans flow on to the digital page & acknowledge you are strong enough to endure.
Relax & have fun with the lovely layers & messy finishing touches found in these contrasting templates. All the layers are easy to identify, play with & are just waiting for you to customise
Inside 'Seeing Past The Chaos Templates' you will find two 12x12" layered templates saved as .psd, .tif and .png files, with and without shadowing for your convenience.