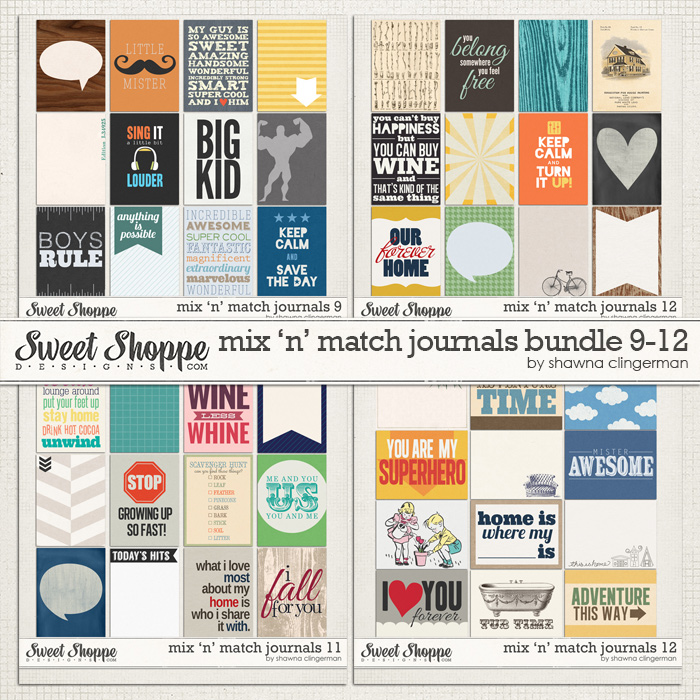 A bundle of the Mix 'n' Match journals pack 9-12. This bundle of 48 different printable journal cards is fun assortment of journal cards and title cards pulled from my past kits. Each journal card is 3 inches by 4 inches and saved as an individual .png or .jpg file plus it is included on a printable letter sized pdf page.

BUY THE BUNDLE AND SAVE: get 4 packs for the price of 3!!!

Plese note these cards have all been sold previously as parts of several different digital scrapbooking kits.